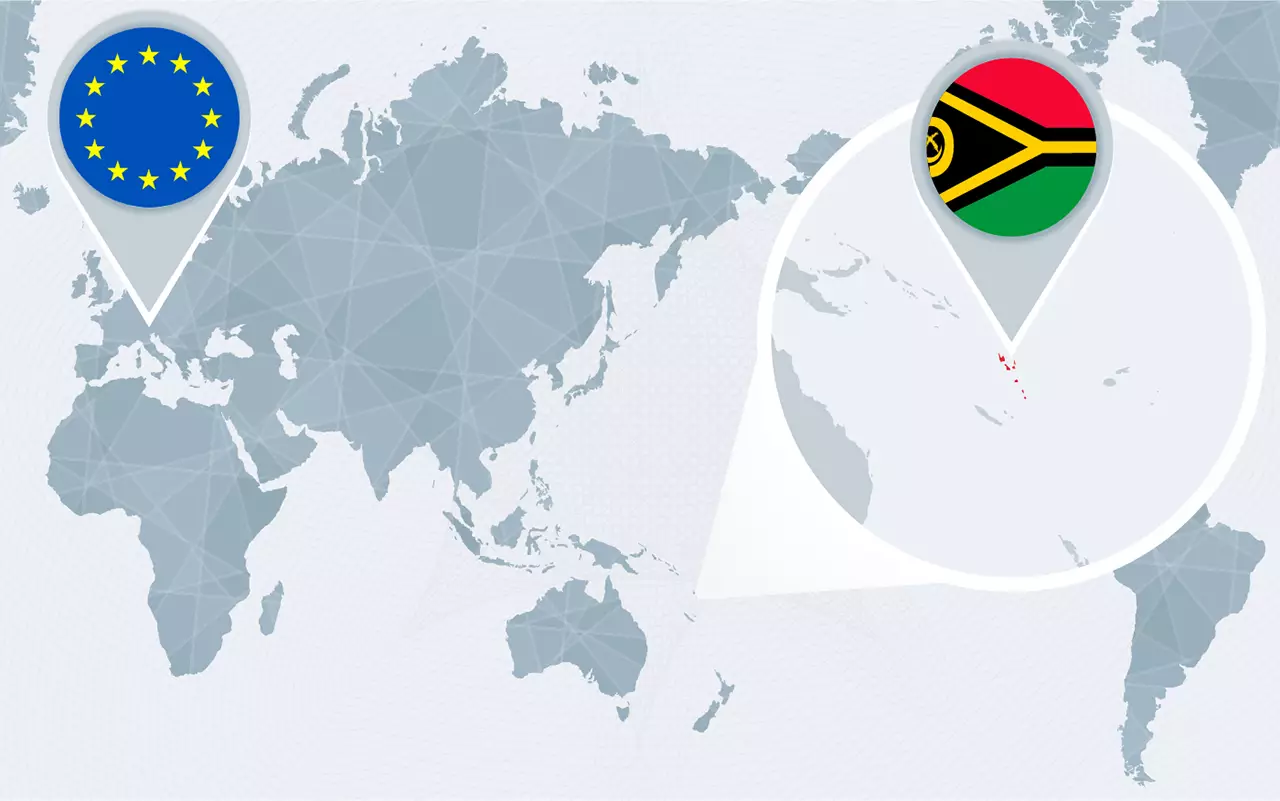 Published on:
09 November 2022
On 8 November 2022, the European Council decided to suspend completely its visa waiver agreement with Vanuatu from 4 February 2023.
The visa waiver agreement allowed visa-free travel between Vanuatu and countries in the European Union —if the stay was up to 90 days in any 180-day period.
The reasons for the suspension are related to security concerns regarding Vanuatu's investor citizenship programs, also known as golden passport schemes. According to the European Union's authorities, these schemes present "serious deficiencies" that could pose a risk to Member States.
The EU Council explained that these schemes have very low rejection rates, which raises doubts about the reliability of due diligence screening and other security checks. It also emphasized that Vanuatu's investor citizenship schemes do not require applicants to reside in the country and do not even require physical presence, that applications are processed in short periods without sufficient information exchange with the applicant's country of origin, and that some successful applicants to Vanuatu's citizenship are nationals of countries that require a visa to travel to the European Union.
Moreover, the European Union has found that some of the beneficiaries are people who are listed in Interpol databases.
In 2015, the European Union and Vanuatu signed a visa waiver agreement, and in 2017, the EU started investigating Vanuatu's investor citizenship schemes. After encountering doubts on account of the aforementioned security failures, the European Union started a dialogue with Vanuatu, and Vanuatuan authorities promised that they would apply changes to their golden passport schemes.
But in April 2021, they took further steps to set up another citizenship scheme. Then, the Commission proposed a partial suspension of the visa waiver agreement between the EU and Vanuatu on 12 January 2022.
The European Union adopted the partial suspension of its visa waiver agreement with Vanuatu on 3 March 2022.
Due to the lack of progress on the matter, the European Commission proposed to fully suspend the visa waiver agreement with Vanuatu on 12 October 2022.
Now, the European Council finally ratified this decision, which will be published in the Official Journal of the European Union.