Montenegro Citizenship by Investment Program
Montenegro launched its Citizenship by Investment Program in 2019, offering a less expensive citizen option than other European countries. Unlike other CBI options, however, Montenegro is not yet part of the European Union, although this is expected to change in 2025. Nevertheless, the country is a NATO member, and citizens can enjoy visa-free travel to over 124 countries. Montenegrins are also permitted to live and work in the United States of America thanks to the E-2 Treaty Program. Besides offering affordable citizenship, the processing is also fairly quick, and residency takes just three weeks while citizenship approval occurs within six months. The program requires applicants to either invest €250,000 in government-approved property in the northern region or €450,000 in the southern region. Investors also need to pay a €100,000 donation to the Montenegrin government. Applicants are not required to live in Montenegro to maintain their citizenship. Families are only required to spend five days in the country during a 5-year period.

Which Family Members Can Be Added in the Same Montenegro Citizenship by Investment Application?
Spouse

Children under 26 years old who are financially dependent on the main applicant

Parents and grandparents 65 years or older
Montenegro Overview

Language

Currency

Total Area

Capital

Government

Population
Montenegro Citizenship and Passport Benefits
Visa-free access to over 120 countries and territories, including Schengen zone

Investors have the right to live permanently in Montenegro but are also not obliged to

No language test is required

Montenegro has one of the most favorable income tax rates in the world

Citizenship processing is very fast, taking only six months

Montenegro is a candidate for EU membership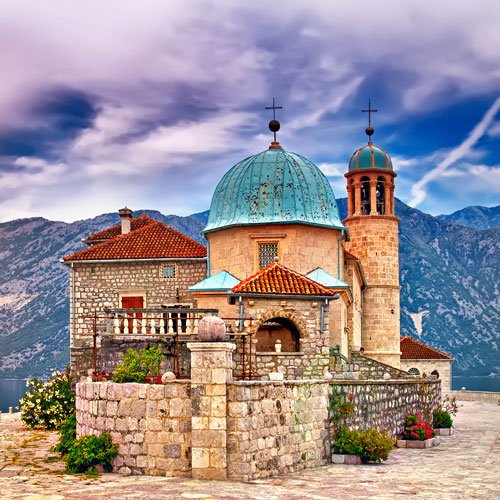 Montenegro Citizenship Through Real Estate Investment
Montenegro Citizenship By Investment Program requires applicants to contribute €100,000 to a government fund as well as invest in pre-approved real estate projects. The value of the property investment depends on the location. Properties in the less-developed northern parts of the country need to cost a minimum of €250,000, while those in the bustling southern, coastal region will need to be valued at €450,000 or more. Applicable real estate options are pre-approved by the government of Montenegro. Investors typically receive their passports within six (6) months of applying, and they need to visit Montenegro for five days over the course of five years to renew it.
Montenegro Citizenship by Investment Cost
Real Estate Investment
€250,000 in the northern region or €450,000 in the southern region
Government Donation
€100,000
Application fees
€15,000 for a single applicant €10,000 per dependent for up to 4 dependents €50,000 per dependent for the fifth dependent and more
Due diligence fees
€7,000 for a single applicant €10,000 for a family up to 4 persons €1,500 for the fifth and next dependent, per person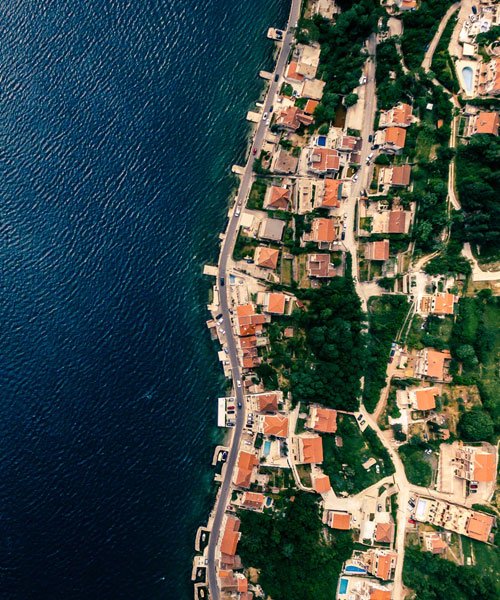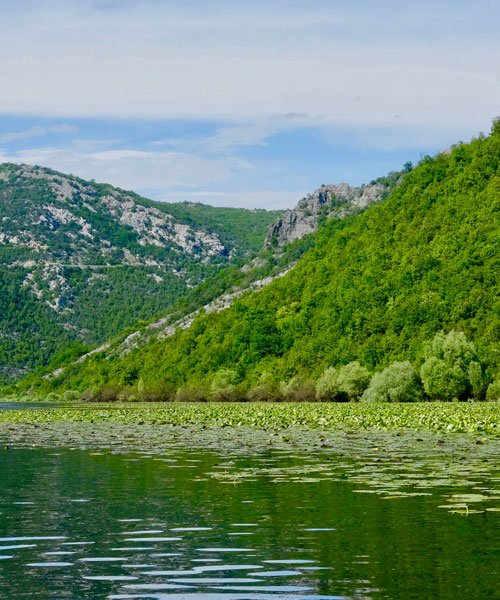 How to Qualify for Montenegro Citizenship
Main applicant must be 18 years of age or older

Investors must be a third-country national – not an EU/EFTA citizen

Applicants must have no criminal record as well as no sanctions or bans on entry to specific countries, including those in the EU, the UK, the USA, or Canada

Investors must prove that their money has been legally acquired and must have a good credit history

Applicants must be in good health
Book a Free Consultation
Montenegro Visa-free Countries
Over the past number of years, the Montenegrin government has been successfully working on expanding its list of Visa-free countries.
FAQs About Montenegro Citizenship
Montenegro's Citizenship can be acquired through a contribution of €100,000 to the government and an investment in pre-approved real estate projects that values at €250,000 in the northern region or €450,000 at the bustling southern region.
Yes, Montenegro does allow dual citizenship and will never ask investors to give up their existing citizenship.
Montenegro is not yet part of the European Union, however, Montenegro is one of the candidate countries that is expected to become part of the European Union by 2025.
Why do our clients choose us ?
We operate in complete transparency and provide tailored solutions based on our client needs, while always being fully compliant with government rules and regulations.