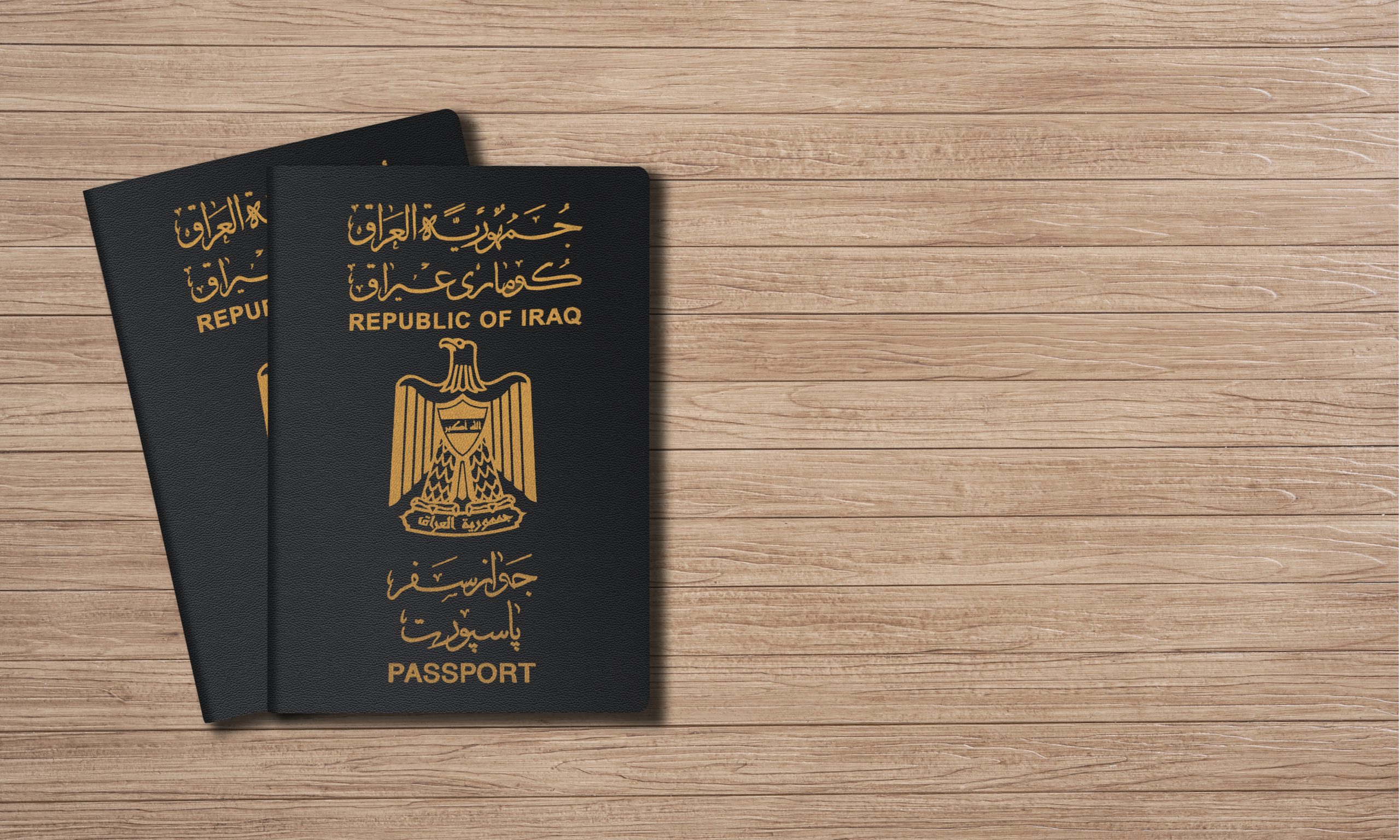 Disclaimer: The information on this Website is for information purposes only. The information is not and is not intended to be, legal advice. You should not act or refrain from acting on the basis of any content included in this Website without seeking the appropriate legal or other professional advice on the facts and circumstances. We have made every possible effort to make sure the provided material is right and accurate at the time of publishing. Rules and regulations may be amended from time-to-time without further notice.
Iraq Overview
The Republic of Iraq occupies an area that has been home to ancient civilizations, particularly Mesopotamia. One of the most easternmost countries of the Arab world, it is bordered by Kuwait, Saudi Arabia, Jordan, Syria, Turkey, and Iran. The country has a population of 38 million and its major languages are Arabic and Kurdish. Iraq has dry summers and short, cool winters and its capital Baghdad is also the country's largest city and one of the most populous.
How Strong is the Iraq Passport
The Iraqi passport currently ranks 106th place according to the Guide Passport Ranking Index. Only Afghanistan ranks lower than Iraq. The passport holders of Iraq have limited travel freedom compared to other countries.
Visa Not Required for Iraq Passport Holders
Having an Iraq passport allows entry to 6 countries and territories. List of Iraq passport visa-free entry destinations:
Cook Islands
Dominica
Haiti
Visa on Arrival for Iraq Passport Holders
Iraq passport holders can obtain visa on arrival in the following countries and territories:
Cambodia
Cape Verde
Comoros
Guinea-Bissau
Lebanon
Macao
Madagascar
Maldives
Mauritania
Mozambique
Palau
Rwanda
Samoa
Senegal
Seychelles
Somalia
Sri Lanka *(eTA)
Timor-Leste
Togo
Tuvalu
Uganda
*(eTA): Electronic Travel Authorization
eVisa for Iraq passport holders
Iraqi passport holders are required to obtain an eVisa before arriving in the following countries and territories.
Albania
Antigua and Barbuda
Armenia
Australia
Bahrain
Benin
Colombia
Cote d'Ivoire (Ivory Coast)
Djibouti
Ethiopia
Gabon
Georgia
Guinea
Kyrgyzstan
Lesotho
Malawi
Moldova
Montserrat
Norfolk Island
Qatar
Sao Tome and Principe
Singapore
South Sudan
St. Helena
St. Kitts and Nevis
Suriname
Tajikistan
Turkey
United Arab Emirates
Zambia
Zimbabwe
Pre-Arranged Visa Required for Iraq Passport Holders
There are 171 countries and territories that require Iraq passport holders to obtain a visa through their embassies and consulates prior to arrival. The visa requirement may be waived off at times, provided that Iraqi citizens meet alternate requirements such as holding other visas or resident permits.
Afghanistan
Algeria
American Samoa
Andorra
Angola
Anguilla
Argentina
Aruba
Austria
Azerbaijan
Bahamas
Bangladesh
Barbados
Belarus
Belgium
Belize
Bermuda
Bhutan
Bolivia
Bonaire, St. Eustatius & Saba
Bosnia and Herzegovina
Botswana
Brazil
British Virgin Islands
Brunei
Bulgaria
Burkina Faso
Burundi
Cameroon
Canada
Cayman Islands
Central African Republic
Chad
Chile
China
Congo Democratic Republic
Congo Republic
Costa Rica
Croatia
Cuba
Curacao
Cyprus
Czech Republic
Denmark
Dominican Republic
Ecuador
Egypt
El Salvador
Equatorial Guinea
Eritrea
Estonia
Eswatini
Falkland Islands
Faroe Islands
Fiji
Finland
France
French Guiana
French Polynesia
French West Indies
Gambia
Germany
Ghana
Gibraltar
Greece
Greenland
Grenada
Guam
Guatemala
Guyana
Honduras
Hong Kong
Hungary
Iceland
India
Indonesia
Iran
Ireland
Israel
Italy
Jamaica
Japan
Jordan
Kazakhstan
Kenya
Kiribati
Kosovo
Kuwait
Laos
Latvia
Liberia
Libya
Liechtenstein
Lithuania
Luxembourg
Mali
Malta
Marshall Islands
Mauritius
Mayotte
Mexico
Monaco
Mongolia
Montenegro
Morocco
Myanmar
Namibia
Nauru
Nepal
Netherlands
New Caledonia
New Zealand
Nicaragua
Niger
Nigeria
North Korea
North Macedonia
Northern Mariana Islands
Norway
Oman
Pakistan
Palestinian Territories
Panama
Papua New Guinea
Paraguay
Peru
Philippines
Poland
Portugal
Puerto Rico
Reunion
Romania
Russian Federation
San Marino
Saudi Arabia
Serbia
Sierra Leone
Slovakia
Slovenia
Solomon Islands
South Africa
South Korea
Spain
St. Lucia
St. Maarten
St. Pierre and Miquelon
St. Vincent & the Grenadines
Sudan
Sweden
Switzerland
Syria
Taiwan
Tanzania
Thailand
Tonga
Trinidad and Tobago
Tunisia
Turkmenistan
Turks and Caicos Islands
Ukraine
United Kingdom
United States of America
Uruguay
US Virgin Islands
Uzbekistan
Vanuatu
Vatican City
Venezuela
Vietnam
Wallis and Futuna
Yemen
Entry Refused for Iraq Passport Holders
Although the number of countries and territories which allow visa-free access to Iraqis is limited, there is no country or territory that refuses entry to Iraq passport holders.
Guide Consultants is an authorized agency specialized in the Citizenship by Investment programs. Since the establishment of the company in 2016, it has helped investors and families of diverse nationalities acquire much-coveted dual citizenships and second passports.
Second passports and dual citizenships offer many privileges and some of the most advantageous are the opportunity to travel to several countries without visa, access to many emerging markets and an opportunity to diversify one's portfolio.
Contact us to arrange a free consultation.