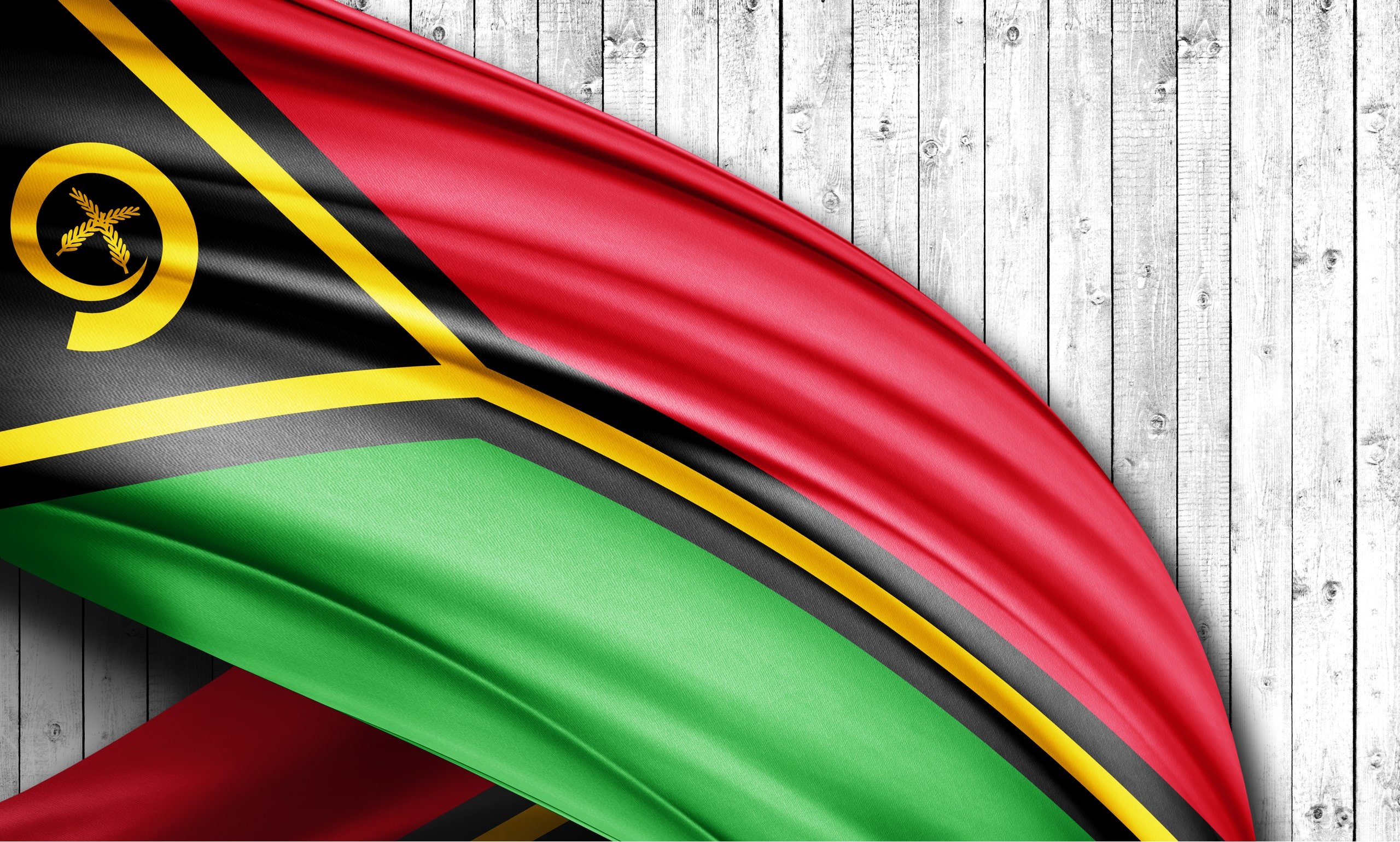 Published on:
17 September 2021
This blog will serve as a key resource for those interested in pursuing Vanuatu nationality through the country's Citizenship by Investment (CBI) program. Read on to learn the answers to the following questions:
How much does Vanuatu citizenship cost?

How long does it take to get citizenship in Vanuatu?

What are the eligibility requirements for Vanuatu citizenship?

What are the Vanuatu citizenship benefits?

How can I achieve Vanuatu citizenship by marriage?
But first, discover a bit about the island….
Overview of Vanuatu
Vanuatu is a tiny yet beautiful country located in the pacific ocean, in the territory of Oceania. One of the smallest countries in the world in terms of both territory (it's just 12,189 km2 in size) and population (around 308,000), the country is comprised of an archipelago of islands—the third largest of which contains the capital city of Port Vila.
Small in size, the island nevertheless operates an airport, which hosts direct flights to neighboring Australia—a four-hour flight away—and Fiji. Despite its relatively remote location, the country welcomes thousands of tourists every year, who come from all over the world to experience the islands' stunning natural beauty and famous hospitality.
Visitors to Vanuatu can explore its hundreds of white-sand beaches scattered throughout the country's 80+ islands. The surrounding waters are pristine and filled with natural wildlife, historic shipwrecks, and coral reefs; the country is known for having some of the best diving sites in the entire Pacific. As well as diving, the island is renowned for its surf spots, which offer world-class surfing without the crowds.
In addition to its notoriously beautiful beaches, Vanuatu is also known as a hiker's paradise. Nature lovers delight in the country's lush tropical forests and active volcanos. Hikers to who reach the top of the country's most famous trekking trails are rewarded by astonishing views of the Pacific.
Islanders speak the indigenous language, Bislama, as well as both English and French—a holdover from when England and France alternatively occupied the island. While the island is wholly modern, many islanders retain their ancient traditions and cultural practices, which include fascinating rituals, dances, and cuisines.
How do I become a Vanuatuan citizen?
You can become a Vanuatuan citizen via the country's economic citizenship program, which involves making a financial investment in the Capital Investment Immigration Plan (CIIP) (unlike many other CBI programs, Vanuatu does not offer the possibility of receiving citizenship through real estate investment, meaning that the financial option is the only route to obtain economic citizenship).
Prior to making their financial investment, applicants must assemble an application, which includes numerous forms and required documents. In addition, applicants are subject due diligence.
"How can I achieve Vanuatu citizenship by marriage?" Of course, the most traditional way to become Vanuatuan citizen is by marring a Vanuatuan national. If you do end up meeting and marrying a Vanuatu citizen, you will be able to apply to become a citizen.
Vanuatu citizenship benefits
If you receive the Vanuatu nationality, you will be able to take advantage of the same benefits accrued through Vanuatu citizenship by marriage. These mainly include a large degree of visa-free access for passport holders—Vanuatuans can enter over 130 countries and destinations in Europe, Asia, South America, and the world without a visa. One of the most notable benefits of the Vanuatu passport is the access it provides to the European space. Unlike many nationals around the world, Vanuatuans do not need a visa in order to enter the Schengen area (a collective of 26 countries that includes Germany, France, and Italy). At the same time, Vanuatuans can travel visa-free to both Russia and the United Kingdom.
Vanuatu is a tax haven, which means that if you have Vanuatu citizenship, you will face zero taxes on wealth, inheritance, and capital gains—among other taxes.
While you don't need to live on Vanuatu in order to maintain your citizenship there, Vanuatu citizenship will allow you to live in this beautiful country and experience all it has to offer. If you do choose to live on the island, you can expect low costs of living, a temperate pacific climate, minimal crime, and a stable government.
Vanuatu allows dual citizenship, which means you can obtain all of the benefits of the Vanuatu nationality without sacrificing your original passport.
How much does Vanuatu citizenship cost?
The minimum cost of Vanuatu citizenship via donation to a government fund is $130,000, which is the fee for a single applicant. In addition, all applications are subject to a due diligence fee and the application fee.
Please note that the cost for Vanuatu citizenship goes up with every additional person included in a single application. For example, the cost of citizenship for the main applicant and his/her spouse is $150,000 USD.
How long does it take to get citizenship in Vanuatu?
What are the eligibility requirements for Vanuatu citizenship?
In order to be eligible for Vanuatu citizenship, you must submit all of the requested paperwork associated with your application, meet all of the financial requirements (through paying all of your citizenship fees in full), prove your lack of criminal history, and pass a medical exam.
For more information about obtaining citizenship in Vanuatu, please contact us here.