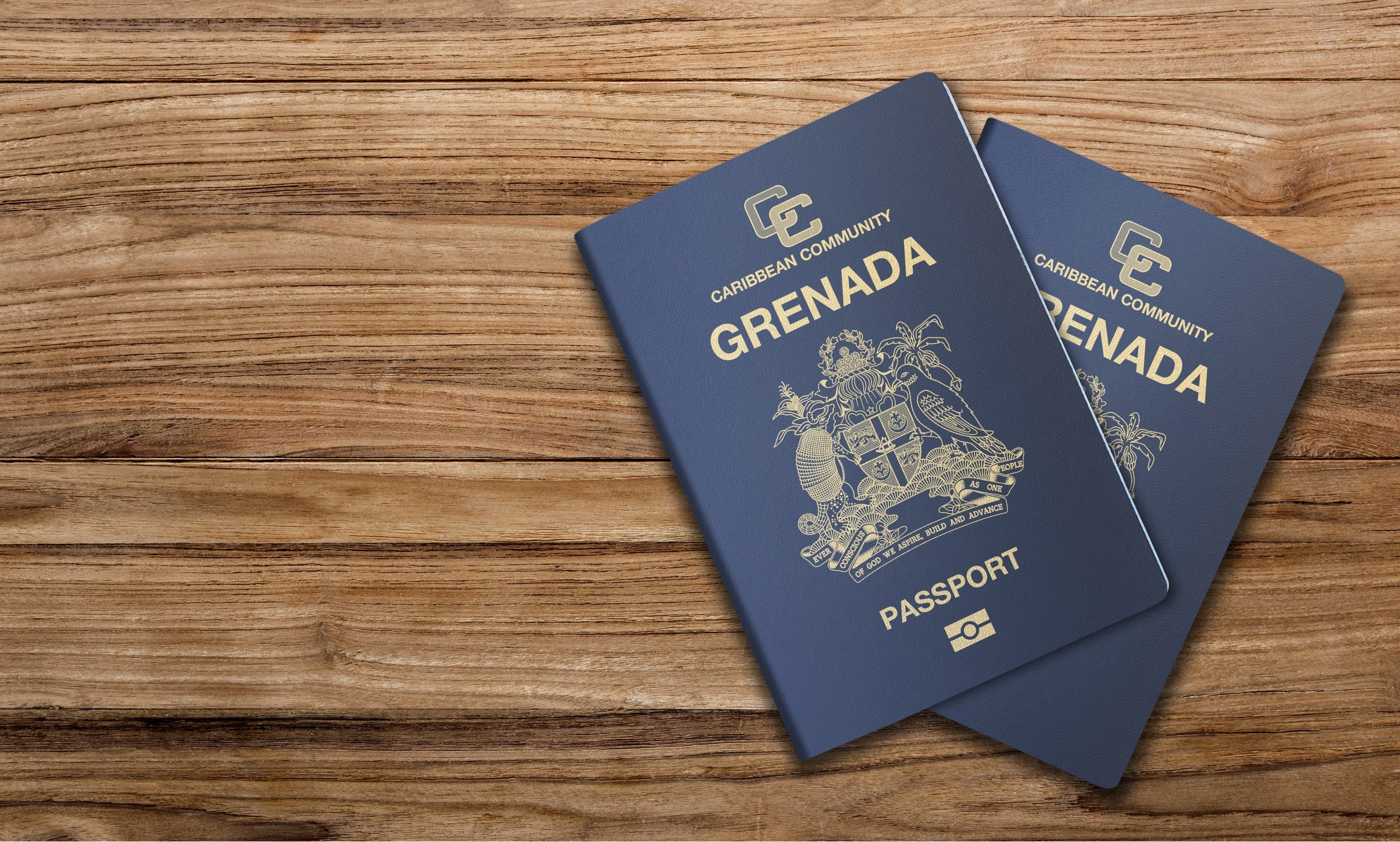 Published on:
22 July 2021
The tranquil Caribbean country of Grenada offers economic citizenship to eligible applicants who make a financial investment in the island. Below you will find an overview of the application process for the Grenada Citizenship by Investment Program, in addition to answers to some of the most frequently asked questions about obtaining Grenadian citizenship, including, "How much is a Grenada passport?" And "How long does it take to get Grenada citizenship?" And finally, "Does Grenada allow dual citizenship?" Today's blog will answer all of these critical Grenada CBI FAQs, in addition to providing an overview of the application process, below:
What are the Grenada Citizenship benefits?
There are numerous Grenada citizenship benefits available to those who receive a passport via the island's economic citizenship program.
Financial Grenada citizenship benefits include no income tax, wealth tax, or generational tax responsibilities.
In addition to serving as a financial haven for investors, the Grenada CBI program is your gateway to a Grenada passport, which allows holders visa-free or visa-reduced access to over 140 countries and territories around the world. Increased global mobility is therefore a main benefit of the Grenada passport, which provides freedom to individuals who would otherwise be constrained by the travel limitations of their original citizenship.
Finally, Grenada for real estate investors (or for those who do not pursue the real-estate CBI vehicle, but who ultimately decide to live on the island) offers a tranquil, safe, and positive economic, social, and political environment, perfect for both single businesspersons and those with families.
How can I get Grenada citizenship?
The Grenada Citizenship by Investment program offers two unique paths to a passport. You can obtain Grenadian citizenship by either making a cash donation or by financially investing in the real estate investment option.

Donation involves directly investing cash into the island's National Transformation Fund (NFT). The minimum price for this option is $150,000.
Under the real estate investment option, Grenada for real estate investors can purchase pre-approved property in the country, for a minimum price of $220,000.

Grenada Citizenship is eligible for those who meet the Grenada passport requirements, which include submitting a number of required forms and passing a security check. Those who meet the security and financial requirements will receive citizenship.
To apply for Grenada citizenship, contact us.
How long does it take to get Grenada citizenship?
You can get Grenada citizenship in as little as four months, provided you follow all of the requirements for the Grenada CBI program and pass a criminal background check (due diligence).
Does Grenada allow dual citizenship?
Yes! One of the main Grenada Citizenship benefits is that you do not have to relinquish your first nationality once you become a citizenship of Grenada.
Does Grenada have a residency requirement?
No! You do not have to commit to living in Grenada to receive and maintain citizenship from the country. However, many who achieve Grenada citizenship ultimately end up living on the island after visiting and discovering its many charms!
How much is a Grenada passport?
The price of a Grenada passport varies depending on a number of factors, such as which investment vehicle you choose, and how many people you are applying with.
The minimum price for a single Grenada passport is 150,000, USD via donation (please note this price is not inclusive of additional fees).
What is Grenada passport rank?
The Grenada passport rank is 33 in the world, which is extremely high relative to other global passports.
Grenada's high passport ranking is due to the large number of countries holders can enter without a visa (visa-free) as well as the many countries accessible through a simple electronic travel authorization (eTA) or visa-on-arrival.
Where can I go on a Grenada passport?
Grenada is unique among the vast majority of the world's passport regimes, in that it allows holders entry to the 26-countries in the European Schengen area, as well as the United Kingdom, Russia, and China.
Steps to Apply for Grenada Citizenship by Investment Program
1. Select your marketing agent
All applicants for the Grenada CBI program must select a marketing agent that is authorized to work with Grenada's CBI program. Guide Consultants is an international marketing agent listed under the Citizenship by Investment Unit to promote & provide full services for the Grenada Citizenship by Investment program. Guide Consultants will help you navigate the CBI process, from the first step to the last.
2. Prepare your required documents
Guide Consultants will help you prepare various required documents, many of which can be completed, signed, and submitted electronically. These include (but are not limited to) the following:

Birth certificate
Passport
Personal information form (available for download online, requests basic biographical information from the applicant, including name, nationality, family members, and employment history)
Fingerprint form (filled out by the person who is authorized to take the applicant's fingerprints)
Particulars for the Office of Home Affairs form (requests basic information about the applicant)
Medical form (to be filled out by the licensed doctor who examined the applicant to fulfill the physical requirement)
Employment status form (requests information about the applicant's job, finances, and company/business)
Investment confirmation form (requests confirmation of the amount of investment and includes an investment declaration)

Pursuant to submitting the above fingerprint and medical forms, applicants will have to have their fingerprints collected and also undergo a physical.
3. Submit your application
After the applicant has filled out all of their required forms, Guide Consultants will send the complete application to the authorized Grenada CBI processing authority.
4. Await a decision
Once received, the application will be evaluated in a process that also includes a personal background check on the applicant.
Applications are evaluated directly by the Grenada Citizenship by Investment Committee (CBIC), which renders a decision. The application is then forwarded to the Minister, who typically upholds the CBIC's decision.
At the end of the processing period, the CBIC will provide written notification to the applicant as to the status of their application. Successful applicants can move on to the final step…
5. Complete the CBI payment
After being notified of their acceptance into the Grenada CBI program, applicants will be able to submit the final payment for their economic citizenship, through either donation or via the real-estate option.
6. Receive Grenada citizenship
Once payment is processed by the CBIC, the applicant will receive a certificate of registration from the body, which will formally confer citizenship upon the applicant
This certificate of registration is also the main document required for the Grenada passport application—Guide Consultants will help the applicant apply for a Grenada passport upon receipt of the certificate).
What are the Grenada passport requirements?
The requirements for the Grenada CBI program include a financial and security assessment, meaning that Grenada citizenship is eligible for those who meet the below specific requirements:

When you apply for a Grenada passport, you will have to provide a number of financial documents attesting to your ability to afford your passport costs and associated fees, and also which allude to your good personal and financial standing. All documents and materials should be written in English.
In addition to financial requirements, you will also have to pass a criminal background assessment, which also requires the submission of forms related to any relevant criminal history. The purpose of this assessment is to ensure that you will not become a security or criminal risk to the island if you are granted citizenship.
Some of the documents you will likely be asked to provide as evidence that you meet the above requirements include a birth certificate, bank statements, and personal references (as well as the Grenada CBI forms outlined above)