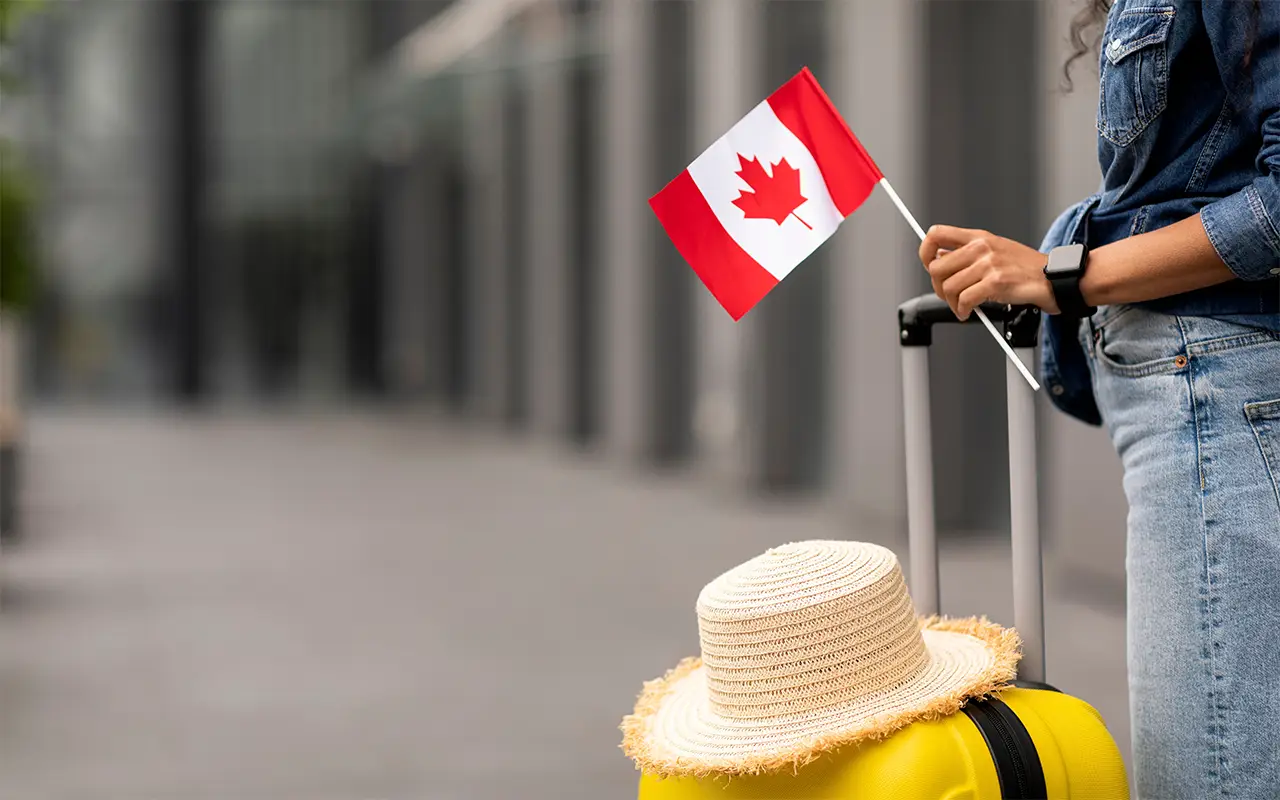 Published on:
06 June 2023
Today, Tuesday, June 6, 2023, the Canadian government announced the expansion of the Canadian Electronic Travel Authorization (eTA) program to include 13 additional countries. This significant development allows citizens of these countries, under specific conditions, to apply for an electronic travel authorization instead of a traditional visa when traveling to Canada.
During a press conference held at Winnipeg Airport, the capital of Manitoba, the Canadian Minister of Immigration, Refugees and Citizenship, Sean Fraser, made the announcement in collaboration with Kevin Lamoureux, a member of Parliament for Winnipeg North, and Rechie Valdez, a member of Parliament for Mississauga.
Effective immediately, eligible travelers from the following countries: St. Lucia, St. Kitts and Nevis, Antigua and Barbuda, Morocco, Argentina, Thailand, the Philippines, Costa Rica, Panama, St. Vincent and the Grenadines, Trinidad and Tobago, Uruguay, and Seychelles, can now apply online for an Electronic Travel Authorization (eTA) for Canada. To be eligible for the eTA, travelers must meet one of two conditions:
They must have obtained a Canadian visa within the last ten years.
They must hold a valid US non-immigrant visa.
These eligible travelers must enter Canada by air for purposes such as tourism, business, visiting family and friends, or transit, with a maximum stay of up to 6 months per visit. Notably, holders of St. Lucia passports as well as St. Kitts and Nevis passports who meet the aforementioned conditions can apply online for a Canadian eTA. The eTA is valid for 5 years or until the passport expires, granting them visa-free travel to Canada.
Importantly, it is crucial to note that first-time applicants without a previous Canadian visa or valid US visa will still need to apply for a regular visa to travel to Canada.
Regarding the electronic travel permit for Canada, it is worth mentioning that the cost is 7 Canadian dollars (approximately 5 US dollars). The application process can be conveniently completed online, requiring applicants to provide personal information, travel details, and pay required fees online. The processing and issuance of the eTA typically take only a few minutes.
Canada's decision to expand the eTA program aims to facilitate travel for low-risk travelers who have undergone recent screening by Canada or the United States of America. This development is expected to alleviate the pressure on the backlog of visa applications, considering the significant number of applications received annually. As a result, it will contribute to creating a more efficient visa processing system.