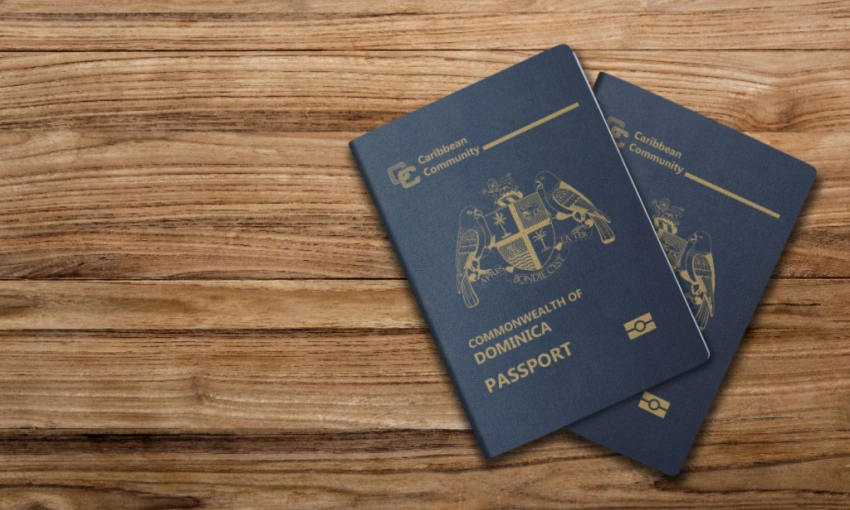 Published on:
07 July 2022
The Commonwealth of Dominica has modified the timeline for the transition to the electronic passport. The previous timeline for the adoption of the new e-passport was set to August 2022, and now, it was extended to December 2022.
According to Dominica's Minister for National Security and Home Affairs, Hon Rayburn Blackmoore, this is because the public has been asking for an extension of the date for the transition.
The Government of Dominica considers the adoption of the new electronic passport to be urgent, but "notwithstanding the continued need to migrate to the new e-passport as soon as possible, it is also important to ensure that Dominica is compliant with international standards," Hon Blackmoore stated in the Government of Dominica's official website.
The electronic passport has a microchip that makes it easier and quicker to validate the holder's information. Hon Blackmoore has described it as a "robust and more secure passport" in comparison to the machine-readable passport, the one that Dominica is leaving behind.
The machine-readable passport uses an optical character recognition technology from the 1980s. Current biometric technology is making it obsolete across the world, and the Commonwealth of Dominica wants to elevate its standard to the international standard.
The Dominican authorities first launched the electronic passport in July 2021 and set the timeline for transition to the end of July 2023. Later, the migration period was shortened to August 2022. Now, it is set to finish at the end of this year.
To help accelerate the process, the Government of Dominica has deployed several mobile kits in some neighboring islands. These mobile kits are equipped to process the registration for the new electronic passport.
They have already been useful in both parts of Saint Maarteen, Saint Thomas, Saint Croix, and Saint John. "Therefore, a total of 597 passport applications were processed on those islands", explained Hon Blackmoore. "The tremendous success of this venture is owning to the hard-working police officers who traveled to these islands and the tremendous outpouring of support from Dominicans resident in those islands".
As of Tuesday, 5 July 2022, the total number of electronic passports printed and issued in Dominica is 31,347.
"We take the opportunity therefore to commend the coordinator, Ms. Valda Powell, Inspector St. Rose and his staff for their hard work thus far. They have been working day and night to see us through this transition period", concluded Hon Blackmoore. "We promise to continue to interface with you, the public, as we move forward as one people to transition to our new electronic passport and we will seek to make your efforts and transition as seamless as possible".