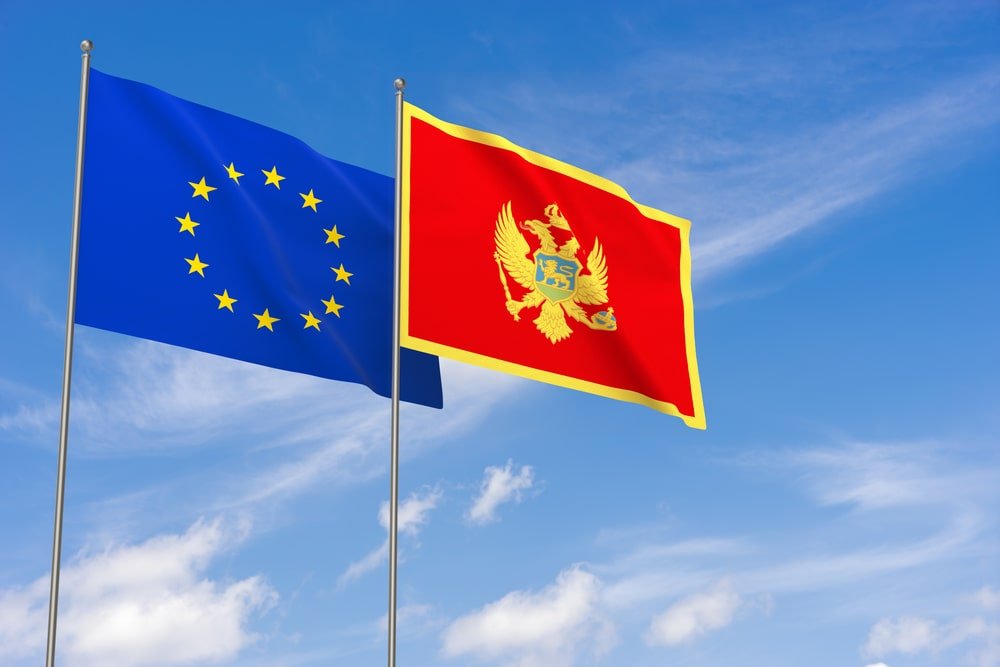 Published on:
14 December 2021
On the 13th of December 2021, the 14th meeting of the Accession Conference with Montenegro at the Ministerial level was held in Brussels. Gašper Dovžan, State Secretary at the Ministry of Foreign Affairs, on behalf of the Slovenian Presidency of the Council of the European Union, headed the European Union delegation. Jakov Milatović, Minister of Economic Development of Montenegro, led the delegation from Montenegro.
It was the second Intergovernmental Conference since the Council's approval of the revised enlargement methodology, otherwise known as the European Integration. The Council agreed on the application of the new enlargement methodology to the accession negotiations of both Montenegro and Serbia after both countries expressed their acceptance of the new methodology.
The enhancement of the accession process of Montenegro and Serbia emphasizes on a stronger political steer; a stronger focus on political reforms; an increased dynamism; and the improved predictability of the process.
Gašper Dovžan, State Secretary at the Slovenian Ministry of Foreign Affairs, hailed Montenegro and the progress of the country in various areas. However, progress in negotiations will still depend on Montenegro's significant advancement in the Rule of Law interim benchmarks. Nonetheless, the EU welcomes Montenegro's efforts in meeting the aforementioned benchmarks which will allow it to progress further in the accession process.
Background
Montenegro applied to be a member of the European Union in 2008 but negotiations only started in 2012. As of last year, 32 of 35 chapters have been opened for negotiation. In 2017, Montenegro joined NATO and since 2002, it has been using the Euro as its de facto currency replacing the Deutsche Mark.