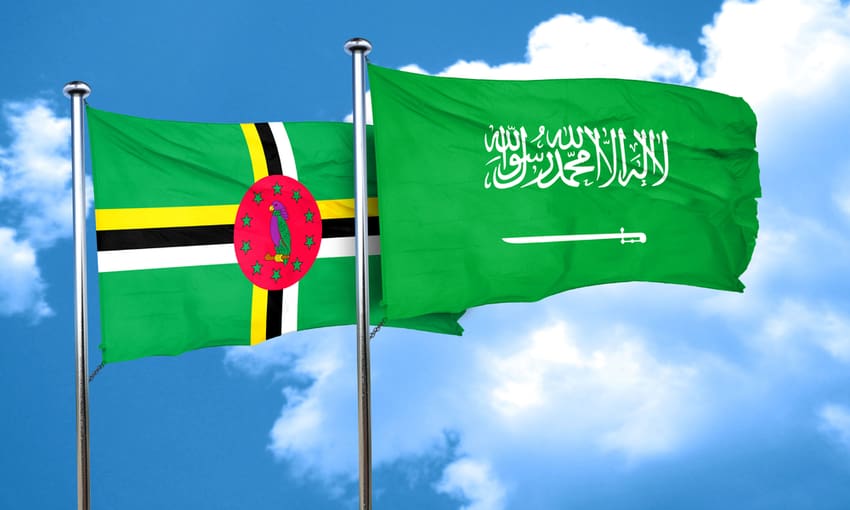 Published on:
22 February 2022
The Commonwealth of Dominica has received Saudi Arabia's Minister of Tourism, His Excellency Mr. Ahmed Aqeel AlKhateeb, on Monday 21 February 2022.
His Excellency Mr. AlKhateeb visited the Caribbean island to discuss with its Prime Minister Hon. Roosevelt Skerrit about the evolution of Saudi Arabia and Dominica's diplomatic relations and potential collaboration between both countries in several areas. According to Dominica's Prime Minister, some of these areas are infrastructure, tourism, and agriculture.
"We have great admiration for the state and Kingdom of Saudi Arabia. We discussed many areas of possible collaboration and cooperation, and so we look forward to the strengthening and deepening of our bilateral relations," declared Dominica's Prime Minister Roosevelt Skerrit.
The meeting took place at the Kempinski Hotel in Portsmouth, Saint John Parish, and included the presence of other Dominican officials, such as the Minister for Foreign Affairs, International Business and Diaspora Relations, Hon. Dr. Kenneth Darroux.
This is the first time that a high-ranking official from Saudi Arabia visits the Commonwealth of Dominica. Prime Minister Roosevelt Skerrit described this visit as a "good indication of the seriousness and the sincerity of the Kingdom of Saudi Arabia in advancing the bilateral relations with Dominica".
On the other hand, Hon. Dr. Kenneth Darroux said: "This is another progressive move by the Government of Dominica. One of the policies has always been to try to extend our bilateral relations beyond some of the traditional boundaries that we have known. There are a number of possible areas with potential for cooperation which was discussed between the Saudi Arabia Minister and the Prime Minister. This is one of the progressive ways that this administration is looking to bring about development to this country".
"We realize that we cannot do it on our own and if we are going to take Dominica to the next level, we have to start thinking outside the box," he added. "We have to start thinking of nontraditional ways of doing business and this sounds promising."