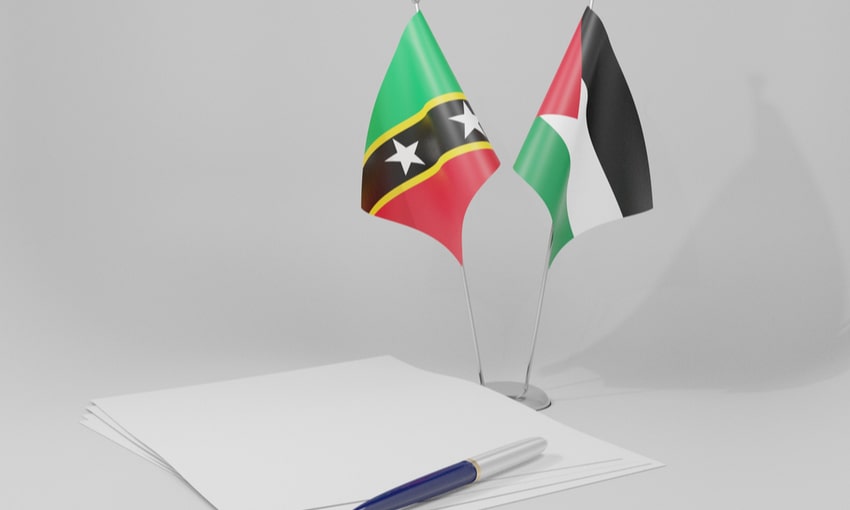 Published on:
13 October 2021
On the 12th of October 2021, St. Kitts and Nevis signed a reciprocal agreement with Palestine for visa-free travel for the citizens of both countries. The agreement was signed in the Serbian capital of Belgrade, during the 60th anniversary of the Non-Aligned Movement Summit.
Palestine's Minister of Foreign Affairs and Expatriates, His Excellency Dr. Riad Malki signed the agreement with his counterpart, the Foreign Minister of Saint Kitts and Nevis, the Honorable Mark Brantley.
Both countries were in agreement when it came to the expansion of cooperation, not only in the area of visa exemption but also in tourism, health, and agriculture. This is just one of St. Kitts and Nevis' ongoing efforts towards strengthening ties with old allies and establishing relations with new friends.
Minister Mark Brantley shared the good news on his Instagram account, saying that it's a historic occasion for both nations. St. Kitts and Nevis and Palestine established diplomatic relations and have been working together since 2019.
This visa-waiver agreement will further increase the number of countries Palestine passport holders and St. Kitts and Nevis passport holders can travel to without the need for a visa. Currently, St Kitts and Nevis passport holders can travel to more than 155 countries visa-free and Palestine passport holders can travel to more than 30 countries visa-free.