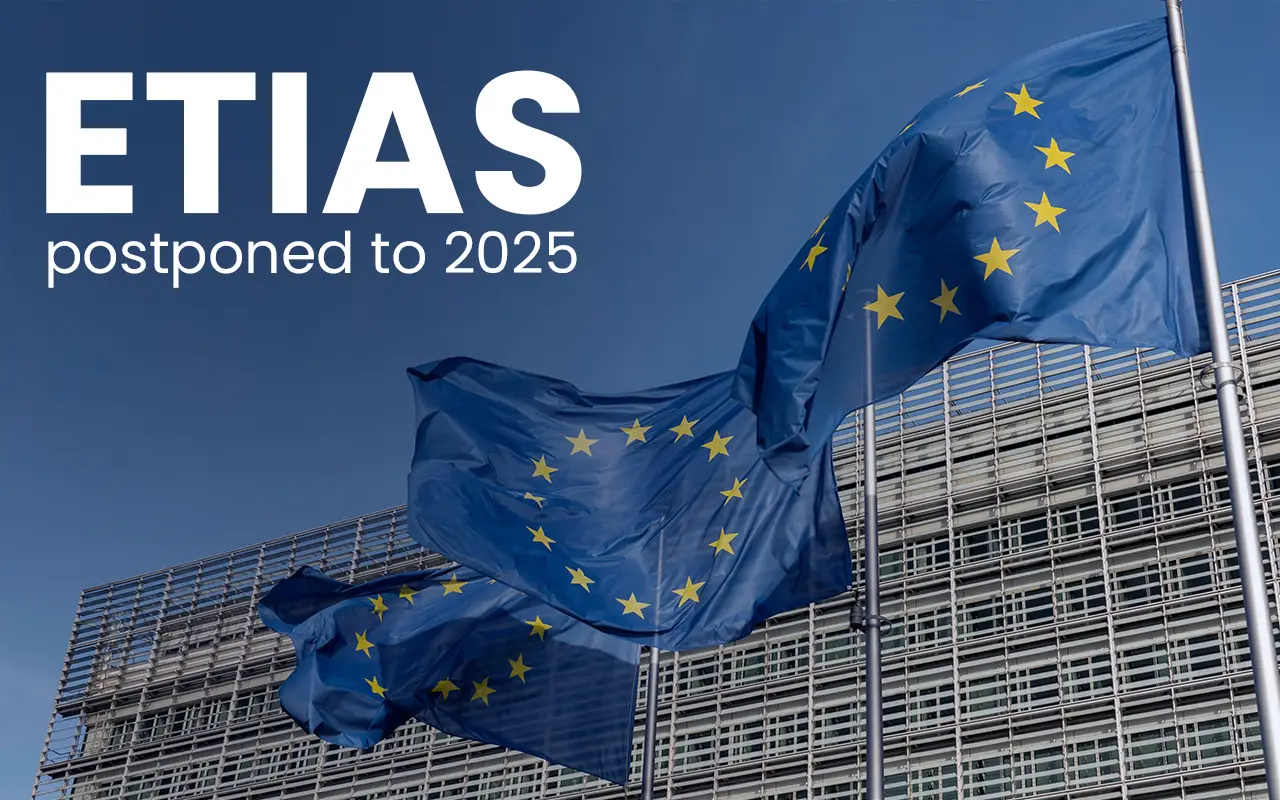 Published on:
20 October 2023
The European Union has officially confirmed the postponement of the anticipated launch date of the European Travel Information and Authorization System (ETIAS) to an unspecified date in the spring of 2025. This announcement was made on October 19, 2023, on the official website of the EU Council.
This delay is part of a broader adjustment to the expected timeline for the implementation and operation of various information technology systems within the European Union. Among these systems, ETIAS and the Entry/Exit System (EES), with the latter also experiencing a delay, as it has been rescheduled to an undetermined time in the fall of 2024.
In addition to ETIAS and the Entry/Exit System, the European Union has put in place several other information technology systems to combat crime, protect borders, and assist immigration authorities. Notable examples include the Eurodac system, which maintains a comprehensive database of fingerprints for registered asylum seekers across all European Union member states, as well as the Schengen Information System (SIS), the Visa Information System (VIS), and the European Criminal Records Information System (ECRIS).
As part of the ETIAS system, individuals who presently do not require Schengen visas for their travels to the Schengen Area will be obliged to secure an electronic travel permit, known as the ETIAS authorization, before their journey. Essentially, with the introduction of the ETIAS system in 2025, this prior application will become a mandatory prerequisite for citizens of all non-European Union countries exempt from the Schengen visa requirement. Among these 59 countries are the United Kingdom, the United States, Canada, Australia, and Japan.
However, the application for an ETIAS authorization will be a straightforward online process, taking only minutes to hours to obtain. The ETIAS authorization will be valid for three years from the date of issuance or until the passport of the holder expires. During this validity period, it can be used for multiple trips to the Schengen Area, with the total duration of stays not exceeding 90 days within any 180-day period.
The exact launch date of ETIAS remains uncertain, as the European Union has previously postponed its launch several times. The last postponement before this one had originally set 2024 as the expected launch year for ETIAS, but it has been delayed once again, this time until the spring of 2025.