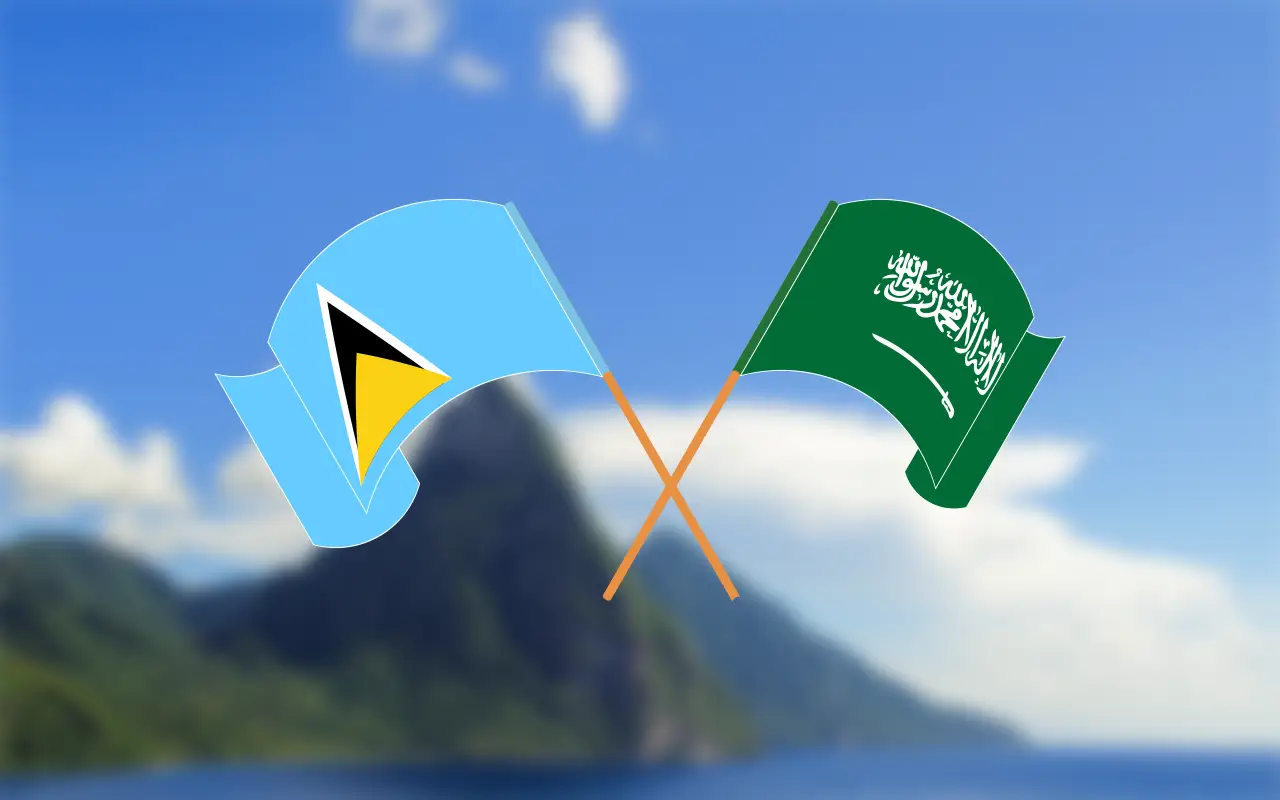 Published on:
25 May 2023
On Wednesday, May 24, 2023, Mr. Ahmed bin Aqeel Al-Khateeb, the Minister of Tourism of the Kingdom of Saudi Arabia, visited Saint Lucia. He was warmly welcomed by Mr. Philip Joseph Pierre, the Prime Minister of St. Lucia, and Mr. Stephenson King, the Minister of Infrastructure, Ports, and Transport of St. Lucia.
The purpose of the Saudi Minister of Tourism's visit to this Caribbean country is to strengthen diplomatic ties and engage in high-level discussions on matters of mutual interest, including investment, tourism cooperation, and developmental financing. Mr. Ahmed Al-Khateeb, who also chairs the Board of Directors of the Saudi Fund for Development, aims to foster closer relations between the two nations.
During the visit, the Prime Minister of St. Lucia accompanied Mr. Ahmed Al-Khateeb on a brief tour of the George Odlum National Stadium, which currently houses the St. Jude Hospital following its relocation due to a fire incident several years ago. Al-Khateeb expressed his commitment to mobilize the necessary resources to support the reconstruction of St. Jude Hospital, highlighting the Kingdom's willingness to assist in this significant project.
It is worth noting that the tourism sector in the Kingdom of Saudi Arabia has experienced significant growth in recent times. According to recent reports from the World Tourism Organization, the Kingdom welcomed 16.6 million international tourists in 2022, securing the 13th position globally in terms of tourist arrivals. This marked a notable improvement from its previous ranking of 25th in 2019. Additionally, Saudi Arabia ranked 11th globally in terms of international tourism revenues for 2022. The positive trajectory continues, with the Kingdom receiving an unprecedented 7.8 million international tourists during the first quarter of 2023.
Likewise, the tourism sector in St. Lucia has shown remarkable recovery after the challenges posed by the COVID-19 pandemic. In 2022, the Caribbean island welcomed nearly three-quarters of a million tourists, more than double the international arrivals recorded in 2021. The positive trend has continued into the current year, with 483 thousand tourists visiting St. Lucia during the first quarter of 2023, compared to approximately 222 thousand tourists during the same period last year.
The visit of the Saudi Minister of Tourism to Saint Lucia underscores the commitment of both nations to further enhance bilateral relations, explore investment opportunities, and foster development in the tourism sector, contributing to the growth and prosperity of both countries. As the Saudi Minister of Tourism continues his tour of the Caribbean region, St. Lucia is one of the countries he is visiting, signifying the Kingdom of Saudi Arabia's dedication to fostering relationships and exploring potential collaborations with various nations in the Caribbean. Additionally, the Minister is also traveling to other countries in the region, including Dominica and St. Kitts and Nevis.