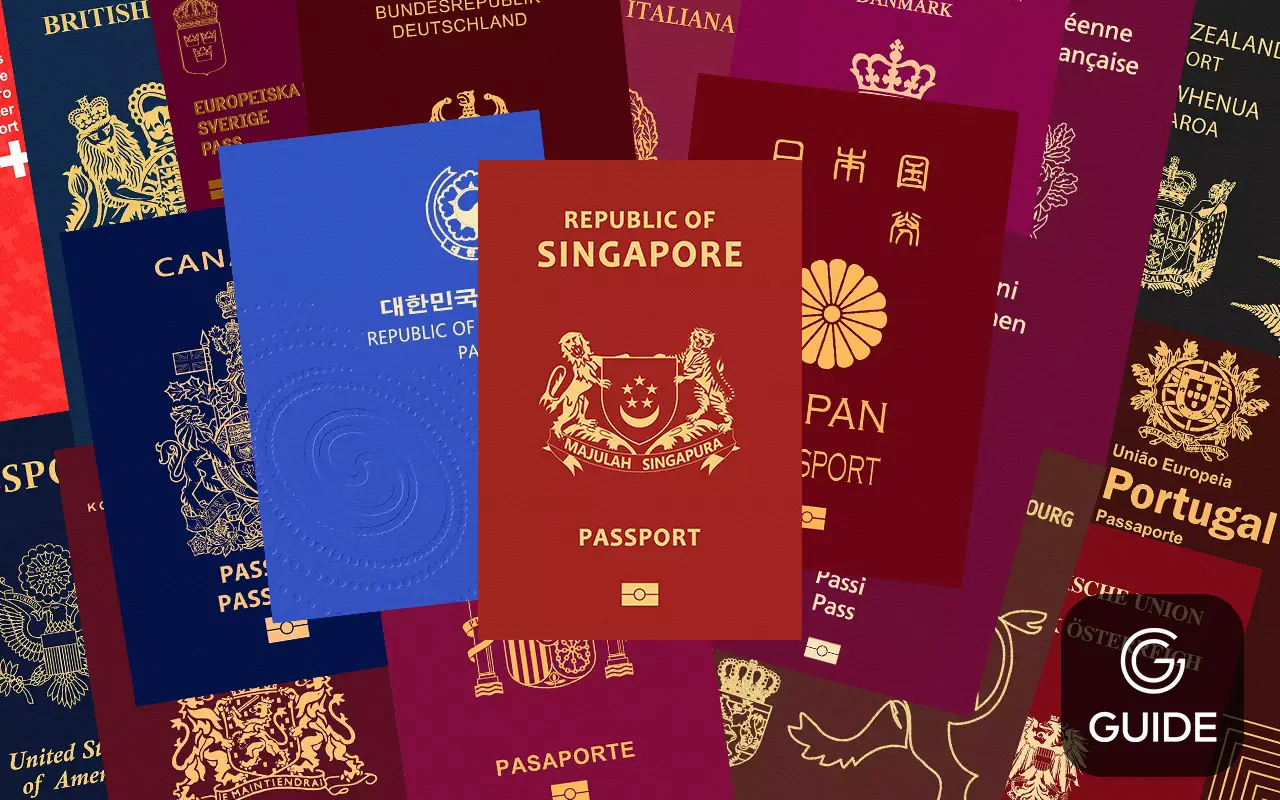 Published on:
05 December 2022
Last update: 7 January 2023
The world is wide open this year to Singaporean passport holders who now hold the most powerful international travel document. Currently ranked 1st place on the Guide Consultants Passport Ranking Index, the Singaporean passport is essentially the golden ticket for international mobility. Holders of a Singapore passport can travel to 194 international destinations visa-free, the highest number of countries allotted to any passport in 2023.
With a Singaporean passport, holders can travel to a variety of incredible places with visa-free access, visa-on-arrival, or electronic travel authorization (eTA). This includes all countries in the European Union, the United Kingdom, the United Arab Emirates, and the United States, as well as destinations like Brazil, China, and Turkey. The world really is their oyster!
The Singaporean passport may top the list of most powerful passports this year, but it's not the only one that is considered very strong in terms of international mobility. Notable passports include Japan, South Korea, Finland, Germany, and Spain. For those with South Korean or Japanese passports, there are 193 visa-free destinations accessible to them. Holders of Finnish, German, or Spanish passports can access 191 countries visa-free. Any one of these five passports offers holders greater flexibility of travel and more access to the world than almost all other passports in the world.
While these six passports are considered very desirable for increased ease of travel and international mobility, there are dozens of other strong passports that allow holders to travel all over the world. Here is a full list of the world's most powerful passports in 2023.
The World's Most Powerful Passports in 2023:
1. Singapore (194 visa-free destinations)
2. South Korea, Japan (193 visa-free destinations)
3. Finland, Germany, Spain (191 visa-free destinations)
4. Luxembourg, France, Netherlands, Sweden, Italy, Denmark (190 visa-free destinations)
5. Austria, Portugal, United Kingdom, New Zealand, Ireland (189 visa-free destinations)
6. USA, Canada, Switzerland, Norway (188 visa-free destinations)
7. Belgium, Greece (187 visa-free destinations)
8. Poland, Malta (186 visa-free destinations)
9. Australia, Slovakia (185 visa-free destinations)
10. Hungary, Czech Republic (184 visa-free destinations)
Based on this list, there are some subtle differences between passports even if they have access to the same number of visa-free destinations. For example, Luxembourgish, French, Dutch, Swedish, Italian, and Danish passports offer visa-free access to 190 countries. However, there are slight differences that holders should note. For example, holders of a Dutch passport have visa-free access to 143 destinations and 34 visa-on-arrival destinations. In contrast, holders of a French passport can access 144 visa-free countries but only 33 visa-on-arrival destinations. Even though there are nuances between what constitutes 'visa-free' access for each passport, the overall ranking of these passports remains the same in the context of the global ranking process.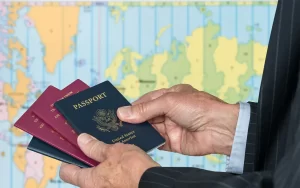 How Are Passports Ranked?
The global ranking process depends on the ease with which holders can travel to international destinations. A passport is considered more powerful if it offers visa-free access to more destinations. Every country in the world has a visa policy in place for citizens from every other country to enter their borders. The ranking the passport receives is determined by the number of countries considered visa-free destinations for holders of that passport. The most powerful passports allow holders access to the most visa-free countries and are given the highest rankings.
Visa-free travel actually refers to destinations that a traveler can enter either visa-free or by obtaining a visa-on-arrival or an electronic travel authorization (eTA). Visa-free access refers to countries that allow a passport holder to enter with no visa at all. Visa-on-arrival destinations ask that the passport holder enters the country after obtaining a visa at the border or entry point. An eTA should be acquired online before traveling, but it is typically very straightforward and easy to obtain. 
The sum of these three criteria mentioned above is then used to rank the passport against all other international passports. Adding together the visa-free, visa-on-arrival, and eTA visa destinations results in a number that is assigned as a rank to the passport. Ranking all passports creates a comprehensive list that is then used to determine the strength of all passports in the world from strongest to weakest in terms of international mobility. This year, Singapore, as the passport with access to the most visa-free destinations, came out on top as the strongest passport in the world in 2023.