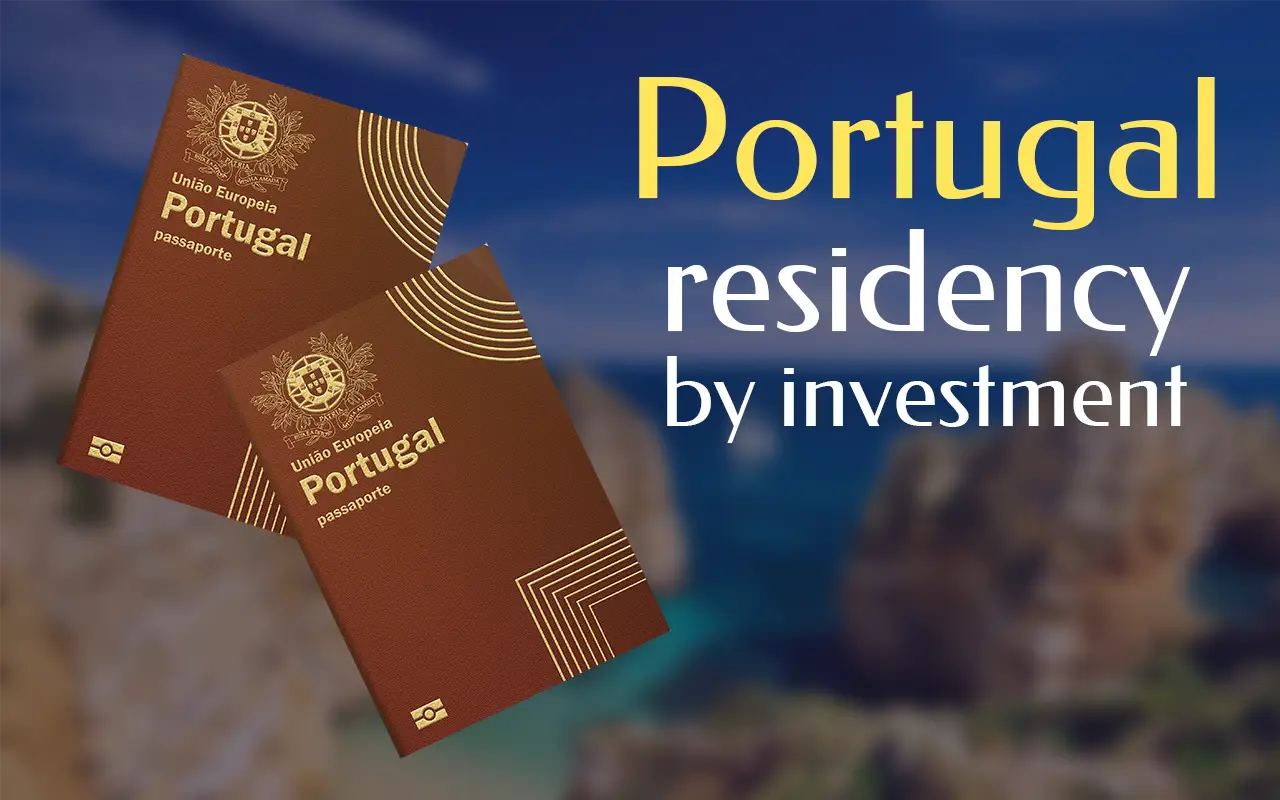 Published on:
31 January 2023
Portugal is a country known for its stunning natural landscapes, world-class cuisine, sunny beaches, and welcoming population. The country offers high-quality education and free public healthcare. It's considered a peaceful, safe country great for individuals or families. Portugal has excellent tax benefits and plenty of investment and business opportunities. Recreational and leisure activities are popular as well. From surfing to hiking, there is something for everyone. Portugal also offers all the benefits of living in Europe at a relatively low cost compared to other countries.
Due to all these great qualities, Portuguese citizenship and a Portuguese passport are highly desirable. The Portugal Golden Visa program is a great way to obtain Portuguese citizenship. Launched in 2012 to attract foreign investors, the Portugal Golden Visa program, or residence permit for investment activity (ARI), allows non-European Union citizens to invest in Portugal through various options to obtain citizenship. The program has already had great results, with over 11,000 successful applicants. Successful applicants for this Portugal Residency by Investment program can live, work, and study in Portugal.
The Portugal Golden Visa is one of Europe's fastest Residency by Investment programs, allowing applicants to become permanent residents in as little as five years. If they maintain their qualifying investment for five years, applicants can obtain Portuguese citizenship and a Portuguese passport, granting them visa-free access to 189 countries.
With many investment options available, including real estate, investing funds, capital transfer, and business formation, the Portugal Residency by Investment program is an excellent way for non-EU/EEA/Swiss nationals to settle in Europe. The program is one of the most accessible in Europe, with a minimum real estate investment of €280,000 or a donation of €250,000.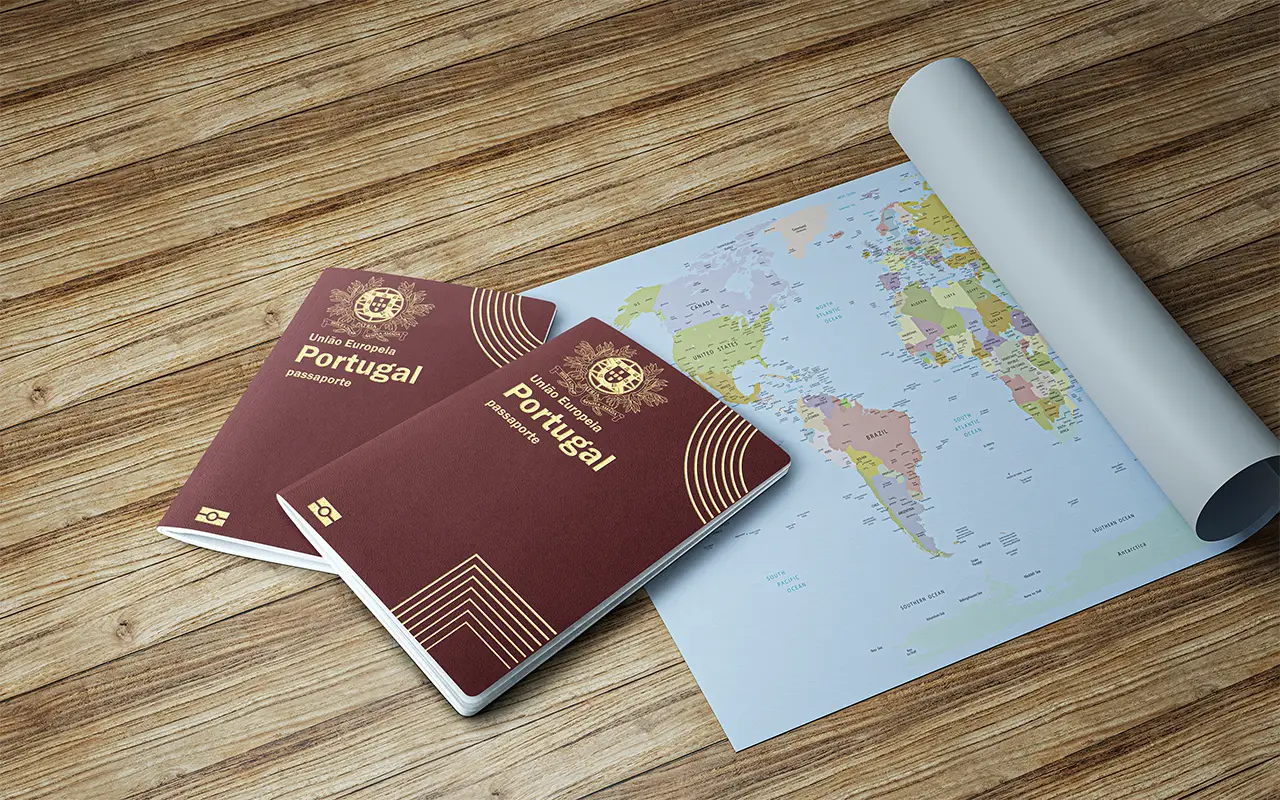 Benefits of Portugal Residency by Investment
Portugal Residency by Investment is one of the best programs to obtain residency in Europe. The Portugal Golden Visa program has one of the lowest investment thresholds, allowing applicants to qualify for residency by donating as little as €250,000, or investing €280,000 in Portuguese properties.
It is a highly versatile program with many investment options. Applicants can select from channels including a real estate investment, venture capital funds transfer, job or company formation, funding scientific research, or supporting the arts.
The Portugal Residency by Investment program opens a whole new world for tourism, work, and study to investors. While holding the Golden Visa residency, applicants and any eligible dependents can travel freely throughout the Schengen Zone, enjoying all the opportunities Europe offers. After holding the Golden Visa for just five years, applicants can apply to obtain their Portuguese passport, which allows them to travel to 189 international countries visa-free.
Applicants are not required to relocate to Portugal to maintain their Golden Visa residency. Investors can reside in Portugal for only seven days yearly if the qualifying investment is made consistently over five years.
The Golden Visa residency can be extended to family members and dependents, allowing the main applicant to include their family in receiving the Golden Visa residency status and, ultimately, Portuguese citizenship and the Portuguese passport. Eligible dependents include spouses, parents of the main applicant over 65, children under 18, and dependent children under 26 who are unmarried or full-time students.
For applicants with children, Portugal is a great place to raise a family. With Portuguese citizenship, applicants and their dependents are eligible for public healthcare and education. Many excellent local and international schools, including those with American and British programs, are available once investors receive their permanent residency status.
The Portugal Residency by Investment program has excellent tax benefits as well. Holders of the Golden Visa residency are exempt from tax responsibility as long as they spend less than 183 days per year in Portugal. The non-habitual residency (NHR) program offers other exemptions for foreigners residing in Portugal during the first ten years of residency.
Portugal Visa Investment Options
Portugal Golden Visa program provides a wide array of investment options to meet the needs of all potential investors. With a robust economy and diverse real estate market, there are many ways for investors to find the perfect channel to obtain their Portugal Residency by Investment.
The following options are available to any non-EU/EEA/Swiss national seeking Portuguese Residency by Investment.
Real Estate Investment
Purchase a piece of real estate in an interior area of Portugal worth at least €500,000. The minimum amount drops to €350,000 if applicants opt to invest in real estate constructed at least 30 years ago or located in an "urban regeneration area." There is a 20% discount that applies to investments in low-density areas of Portugal.
** This applies to the islands of Madeira and the Azores as well.
Investment or Venture Capital Funds Transfer
Invest to acquire units of an eligible investment fund or venture capital fund worth a minimum of €500,000.
Capital Transfer
Make a capital transfer of an amount equal to or more than €1.5 million.
Job Creation
Create at ten jobs through company formation or incorporation OR make a capital transfer of at least €500,000 to establish or reinforce a company that creates five jobs over a period of three years.
Scientific Research
Invest in the future of Science or Technology research by contributing a minimum amount of €500,000 to public or private scientific institutions.
Support for the Arts
Contribute capital worth at least €250,000 to invest in artistic projects, public institutions, and national heritage refurbishment, among other programs.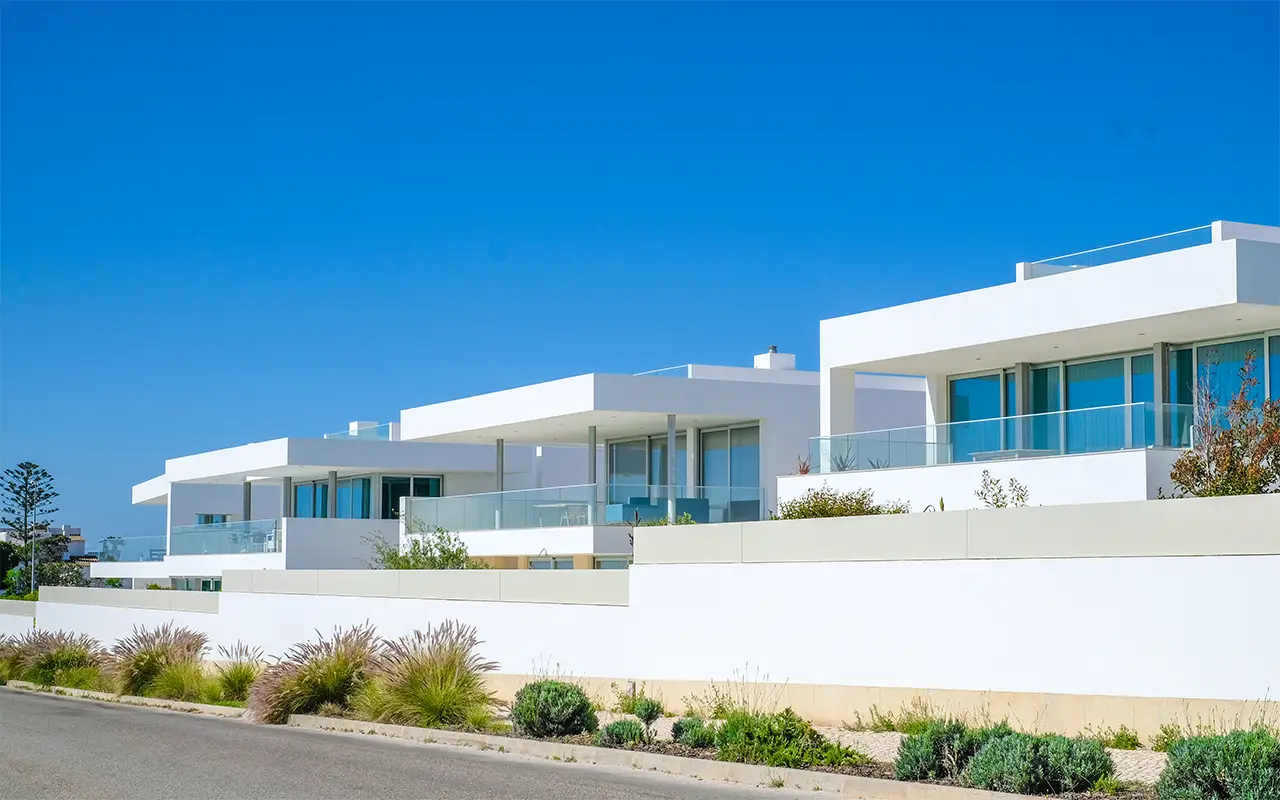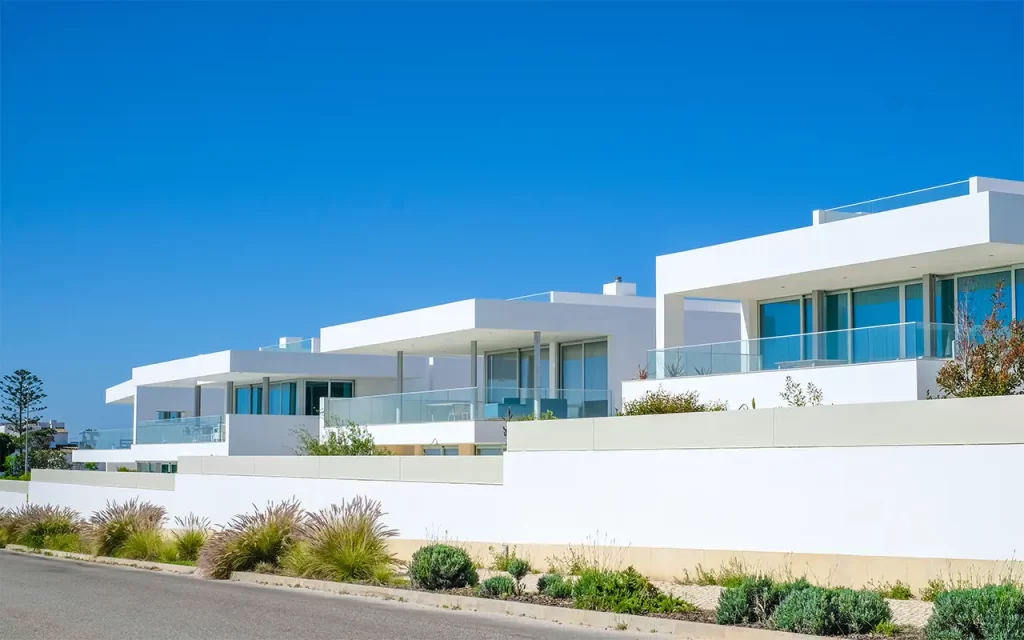 Portugal Golden Visa Real Estate Option
Purchasing real estate in Portugal is one of the most popular ways to participate in the Portugal Residency by Investment program. There are various minimum amounts that investors can select from, depending on the location and type of property they intend to acquire.
The minimum real estate amount to invest in Portugal for citizenship is €500,000. If the investor chooses a property in an area with a lower population, the minimum amount is lowered by 20% to €400,000.
Properties older than 30 years or in an "urban rehabilitation area" and require refurbishing or renovation can be acquired for a minimum of €350,000. This amount can be lowered by 20% to €280,000 if the property is located in a low-density area.
If two or more applicants want to purchase a property together, they can combine their investments to acquire a more valuable property. This might apply to two family members who want to purchase a large piece of real estate. They can participate in the Golden Visa program if they spend €500,000 each, or the corresponding amount for a property in low-density areas or rehabilitation projects.
Portugal Golden Visa Program General Requirements and Documentation
Any non-EU/EEA/Swiss national is eligible to apply for Portugal Residency by Investment as long as they meet certain basic criteria. Applicants should be at least 18 years of age with clean criminal records in their country of residence and Portugal. Qualifying investments for the Portugal Golden Visa program must be made with funds from outside Portugal.
Applicants must prove they have the funds available to make their selected qualifying investment for the period they and their dependents hold the Golden Visa residency status. After five years, investors can obtain their Portuguese citizenship and passport.
One of the best benefits of the Portugal Golden Visa program is its low stay requirement. Applicants need only to reside in the country for seven days each year to maintain their residency in Portugal while holding the Golden Visa residency.
Once the main applicant and their dependents become permanent residents of Portugal, they no longer need to maintain the investment and can liquidate any excess funds.
Applicants must have some required documents to apply for the Portugal Residence By Investment program. Additionally, they must not have any outstanding taxes to pay and be able to show a clean criminal record from their home country and Portugal.
Required documents for the Portugal Golden Visa program include the following:
A copy of the applicant's passport or other official government identification
Criminal record of the current country of residence issued within three months of submitting the form.
Proof that the main applicant made the qualifying investment.
Proof of healthcare coverage from the Portuguese National Health System or an international health insurance company.
A declaration of compliance attesting that the applicant will make the minimum investment requirements for the allotted five-year period.
Proof of good standing with the Portuguese Tax and Customs Authority & Social Security issued within 45 days of submitting the form.
Receipt for the ARI application fee issued within three months of submitting the form.
All documents listed above must be translated into Portuguese.
Applicants must also obtain a tax identification or NIF number and open a bank account in Portugal. Applying for a bank account and NIF number is a straightforward process that applicants can do remotely.
There is no language test to participate in the Portugal Golden Visa program. Applicants must, however, pass a CIPLE Portuguese proficiency test to obtain citizenship after the five years residency period has passed.
Portugal Golden Visa Application and Renewal Process
Submitting a Portugal Residency by Investment application is very accessible and straightforward.
The first step is to submit the application, biometrics, and all required documents online to the official immigration and border services office in Portugal, the Serviço de Fronteiras e Estrangeiros (SEF). Applicants can submit their application and other required materials at one of the many SEF locations throughout Portugal.
After that, the main applicant must conduct an in-person interview with the SEF. All applicants and their dependents can book in-person interviews simultaneously. After conducting the in-person interviews, the SEF can issue the Golden Visa residence cards to the applicant and their dependents.
Once the residency cards are issued, they are valid for two years. During those two years, applicants must spend at least 14 days inside Portugal. After the first two years, applicants and their dependents need to renew the Golden Visa residency cards by repeating the SEF process.
After the first renewal of the Golden Visa residency permits, the new cards are valid for three years, during which time applicants must spend at least twenty-one days in Portugal.
At the end of the five-year residency by investment period, applicants can either apply for Permanent Residency in Portugal, apply for Citizenship in Portugal, or continue with the Golden Visa program as temporary residents.
Investment Opportunities in Portugal
In recent years, investing in Portugal has become increasingly more accessible. Reforms in the labor market, tax system, and law have simplified the process of investing and conducting business in the country. Portugal has a young, up-and-coming workforce, an excellent education system, high standards for investment protection, good safety, and high-quality infrastructure. Portugal ranks high among other countries for ease of doing business and job formation.
Portugal welcomes foreign investors in specific sectors with programs like the Portugal Residence by Investment Golden Visa, creating further opportunities.
Foreign investors can select from a wide variety of investment opportunities in Portugal. These opportunities include funding businesses and entrepreneurship, supporting research and development, acquiring real estate, and supporting the arts. With good rental yields and low cost of living, real estate investments remain one of the most popular forms of investment for foreigners. All investments in Portugal are well protected and worth the time and effort.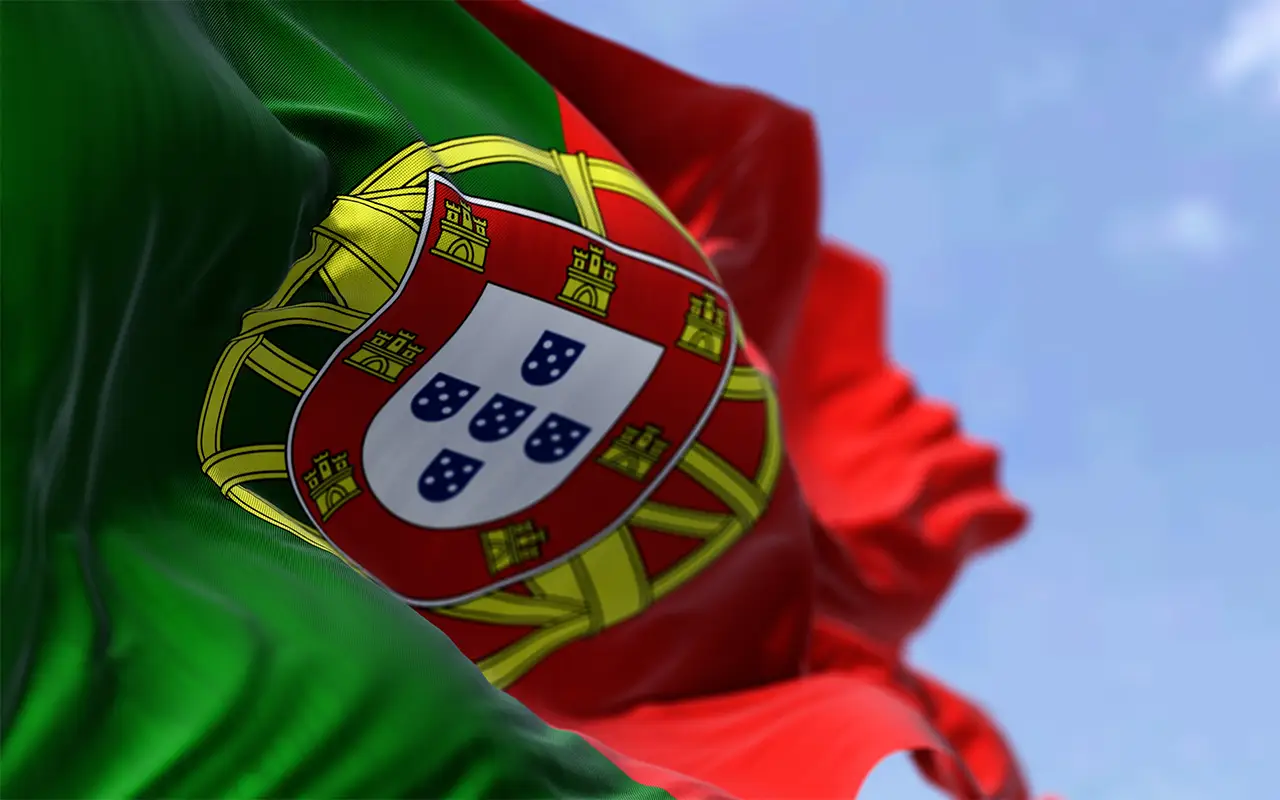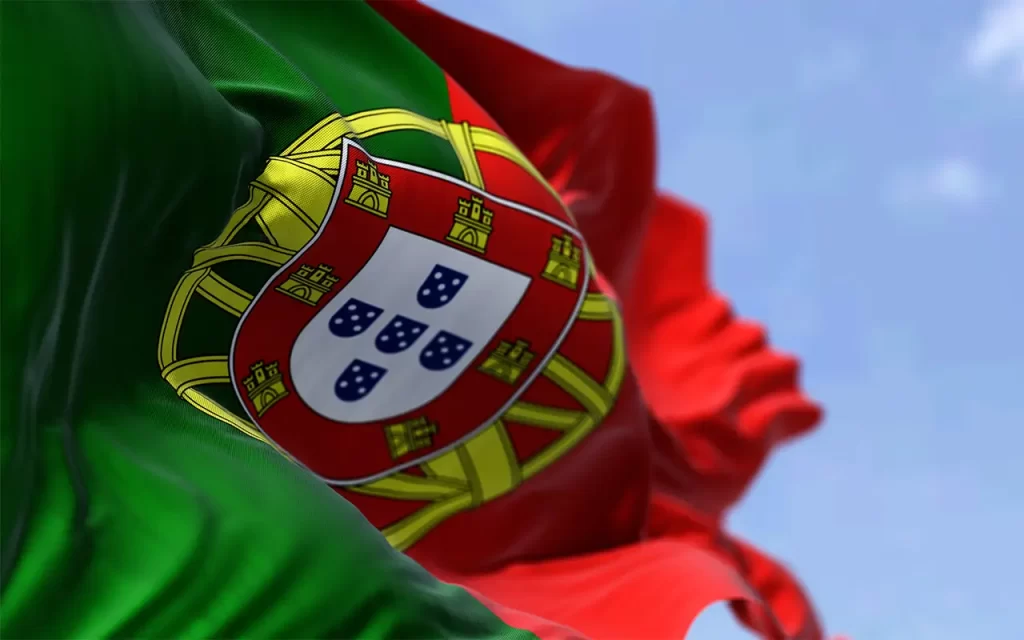 Benefits of Portuguese Citizenship and Passport
Acquiring Portugal Golden Visa residency status is the first step to becoming a resident of one of southern Europe's most beautiful and vibrant countries. Portugal is home to some of the most exciting cities in Europe, as well as stunning coastal landscapes along the edge of the Iberian Peninsula.
Participating in Portugal's immigration by-investment program is a great way to access the entire Schengen Zone for five years and ultimately be able to travel visa-free to 189 countries.
Portugal has plenty of opportunities for work, study, and tourism. Many foreigners move to Portugal to enjoy its educational programs, cultural organizations, diverse business opportunities, attractive tax benefits, and top-quality social services.
Portugal offers excellent healthcare and education, which is especially enticing for Golden Visa applicants with older parents or children who will join them as dependents. Portugal is safe and easy to navigate for new residents. Many people find Portugal the ideal place to combine relaxation with ample economic and educational opportunities.
Portugal Residency by Investment FAQ
How much does it cost to invest in Portugal for citizenship?
The Portugal Golden Visa program makes it easy to achieve citizenship through an investment amount as low as €250,000. Portugal Residence by Investment has several channels, each with different required investment amounts. Understanding each unique option's requirements is essential before starting a citizenship by investment application.
What is the easiest way to get citizenship in Portugal?
While there are many diplomatic channels to obtain Portuguese citizenship, the Golden Visa is probably one of the easiest. Non-EU/EEA/Swiss nationals can invest in an option of their choice and obtain Portuguese citizenship in as little as five years.
Is the Portugal Golden Visa worth it? 
For those looking to live, work, or study in Portugal and have access to the robust European economy and all the EU has to offer, the Portugal Golden Visa is well worth the cost. By investing as little as €250,000, investors in the Portugal Golden Visa program can obtain Portuguese citizenship, giving them access to 189 countries visa-free, including the entire Schengen Zone. Even during the five years of holding the Golden Visa residency permit, investors can travel freely through the Schengen Zone before obtaining citizenship.
Is the Portugal Golden Visa suspended?
No, the Portugal Golden Visa is still active. While there were changes to the program made in 2022, it is still possible to obtain Portuguese citizenship by investment through this program.