Dominica Citizenship by Investment Program
The government of Dominica has established Dominica Citizenship by Investment program in 1993, to boost foreign economic contributions in order to develop the country's infrastructure, mature the local workforce by creating new jobs, generate sustained economic growth and prosperity. In return, it allows foreign investors obtain permanent legal citizenship and second passport within 3 to 4 months, being the fastest citizenship program in the Caribbean.
Dominica Citizenship by Investment Options
Option 1: The Economic Diversification Fund (Dominica Citizenship by Donation)
Dominica citizenship by Donation: The Economic Diversification Fund (EDF) was created to generate funds to sustain the growth of the economy and develop public and private sector projects; namely, building schools, hospital renovations, building national sports stadiums, agriculture and promote tourism.
A non-refundable contribution depending on the number of dependents included in the application:
Single applicant
US $100,000
Main applicant and spouse
US $150,000
Family of four
US $175,000
Additional dependents:
Below the age of 18
US $25,000 per applicant
Age 18 or over
US $50,000 per applicant
Option 2 : Real Estate (Dominica Citizenship by Investment)
The applicant must invest in a government-approved real estate project within Dominica at a minimum value of US $200,000. The investor must hold the property for at least three (3) years from the grant of citizenship. Furthermore, you may only re-sell that real estate under the Dominica Citizenship by Investment Program after five (5) years of acquiring citizenship.
The following government fees also apply depending on the number of dependents included in the application:
| | |
| --- | --- |
| Single applicant | US $25,000 |
| Main applicant and spouse | US $35,000 |
| Family up to four | US $35,000 |
| Family up to six | US $50,000 |
| Additional dependents: | US $25,000 per applicant |
Dominica Overview

Language

Currency

Total Area

Capital

Government

Population
Dominica Citizenship and Passport Benefits
The Dominica Citizenship by Investment program of the Commonwealth of Dominica does not restrict any nationality from applying for a Dominica passport. Likewise, it does not require an applicant to take any language test nor do they need to reside or visit the country. Commonwealth of Dominica Passport holders can vote, purchase property, as well as live and work in the country.
Dominica Citizenship and passport holders are privileged to numerous benefits:
Visa-free access to over 140 countries and territories

Citizenship is inheritable by new-born

Dominica citizenship allows dual citizenship

Easier access to the US & Canada

No imposed taxes on non-residents
Travel to Europe with Dominica passport
The European Union has visa policies and regulations that can be quite strict. This means that the citizens of the majority of non-EU countries must go through a lengthy process that includes the submission of documents, the fulfillment of numerous requirements, and the payment of visa fees. Obtaining a visa to enter Europe is not guaranteed, despite all of the effort, time, and money invested, some visa applications can be rejected.
Dominica citizenship advantages

Dominica passport holders, on the other hand, are not required to obtain a visa to enter most European countries. With this privilege, many investors, businesspeople, and their families are pursuing a Dominica citizenship so that they can travel to Europe without a visa.

The Dominica passport provides visa-free access to prominent tourist and business destinations in Europe, including Germany, France, Italy, Spain and Portugal. For Dominica passport holders, most European countries outside of the European Union and the Schengen area, such as Ukraine, Serbia, and Russia, do not require a visa.
The good news is that the applicants who meet the requirements of the Dominica Citizenship by Investment Program can obtain Dominica citizenship and passport within only 3 to 4 months.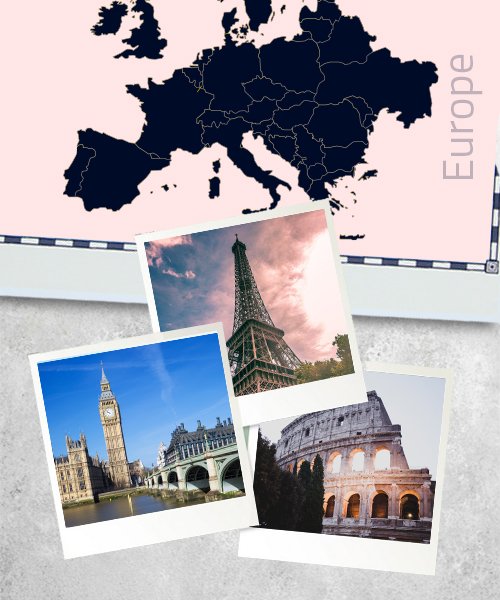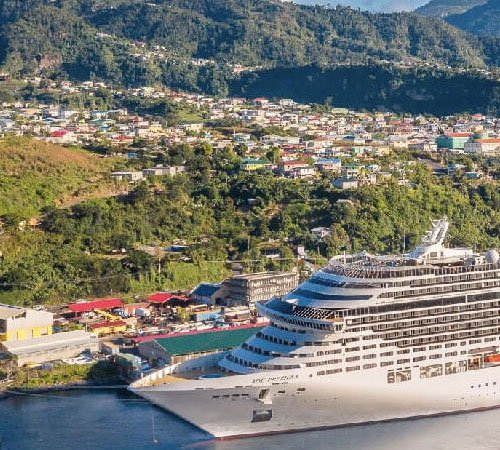 How to Qualify for Dominica Citizenship
Main applicant for Dominica citizenship must be at least 18 years old

Applicants must hold no criminal record

Must prove the source of funds for the investment

Dependent children under the age of 30

Dependent parents above the age of 65

Must undergo due diligence checks to gain approval

All applicants aged sixteen years and over must undergo virtual interviews
How to Apply and Obtain Dominica Passport
Notice: Only authorized agents are allowed to promote the Dominica program. Guide Consultants is an authorized agent listed under the Citizenship by Investment Unit to promote & provide full services for the Dominica Citizenship by Investment program.
Our specialized team will work with you to collect, translate and notarize the documents required, while ensuring all documents adhere to Dominica government's requirements.

The documents will be submitted together with the due diligence and processing fees to the government of Dominica. Your application will start; due diligence will be performed.

Once we secure the initial approval, Dominica government will send a letter requesting the remaining funds.

You make your investment for the program you have chosen.

You receive your Certificate of Naturalization - you are now a citizen of Dominica.

Your Guide Consultants advisor applies for your Dominica passport and delivers it to you.
Book a Free Consultation
Dominica Visa Free Countries
Over the past number of years, the Dominican government has been successfully working to expand its list of Visa-free countries.
FAQs About Dominica Citizenship
Why do our clients choose us ?
We operate in complete transparency and provide tailored solutions based on our client needs, while always being fully compliant with government rules and regulations.