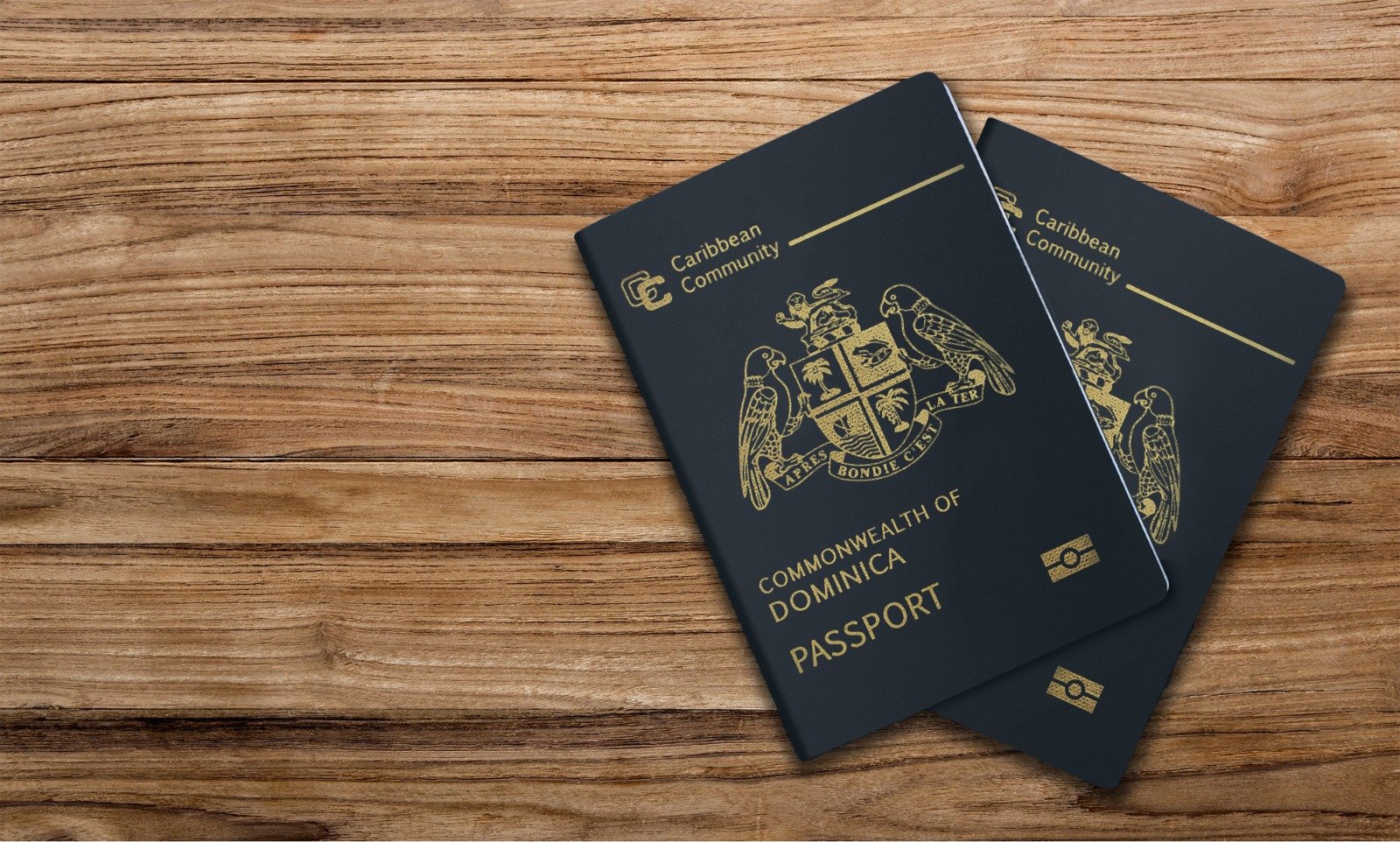 Published on:
19 September 2021
One of the most important aspects of a country's economic citizenship program is the power of the passport on offer. The more countries a passport allows you to access without a visa, the more powerful that passport is. A Dominica passport—obtainable through the Dominica Citizenship by Investment (CBI) program, is one of the most powerful on the market. One of the key Dominica citizenship benefits is therefore the power of Dominica passport, which enables visa-free access and visa on arrival to over 145 countries and destinations around the world. Dominica is set to increase its passport value in 2021 via the introduction of Dominica Biometric E-Passports. Today's blog will therefore examine this unique travel document's increasing power in the context of answering the question "How can you get a Dominica passport investment?" In addition, readers will learn basic facts about the island, as well as the answer to frequently asked questions such as "Is Dominica a British territory?" And more.
Dominica Passport Power
The power of its national passport is one of the main Dominica citizenship benefits; the Dominica passport is ranked 31 in the world, which is an extremely high ranking relative to other national passports.
The power of Dominica passport is due to the amount of visa-free access it provides to holders globally. A Dominica passport will allow you to enter over 140 countries and destinations around with world either without a visa or with an easily obtainable visa-on-arrival.
The Dominica passport power is also reflected in the fact that it grants access to many countries which tend to have extensive visa obligations for foreigners. In this sense, Dominica enables its passport holders to enter countries that most nationals need a visa to access. Europe is a prime example of this. The Schengen area as a whole demands that nationals of many countries obtain Schengen visas in order to enter any of its 26 Member States. However, Dominica passport holders are exempt from all Schengen visa requirements, meaning that they can simply enter the zone without obtaining any visa beforehand.
In addition to providing completely visa-free access to the much-coveted Schengen area, the Dominica passport also grants holders access to two European countries which—while not Schengen Member States—also have strict visa-requirements for foreigners: the United Kingdom and Russia. Both of these countries are accessible with a Dominica passport. The fact that a Dominica passport holder does not need a visa in order to enter any of the 26 Schengen countries, the UK, or Russia reflects the power of Dominica passport (few global passports entitle holders to such access).
The Commonwealth of Dominica and China entered into a mutual visa exemption agreement on the 22nd of November 2021. The agreement was enforced immediately allowing citizens of Dominica to travel to China without the need for a visa.
This latest development underscores the power and prestige of the Dominica passport because the number of countries that have visa-waiver agreements with China is limited. The citizens of most countries have to go through the visa application process which can take a substantial amount of time and we all know that in business, time is of the essence.
Businessmen who are Dominica passport holders enjoy the privilege of countless investment opportunities in not only the world's second-biggest economy but also one of its most valuable industrial and commercial centers.
Dominica is set to increase its passport value in 2021 by debuting Dominica Biometric E-Passports for new applicants. Launched in July of this year, this new passport will become the standard Dominica travel document in lieu of the country's older non-biometric version. As a biometric passport contains a holder's biometric information (such as the bearer's photo and his/her fingerprints) the document is expected to further modernize Dominica's rapidly progressing immigration/passport system, while also helping the country secure its borders.
Dominica Citizenship Benefits
In addition to becoming the owner of a powerful global passport, successful Dominica citizenship applicants will also experience the financial rewards inherent to their participation in the CBI program.
Unlike many countries, Dominica has zero inheritance, income, or wealth taxes. Dominica's tax-haven status is the second main advantage of Dominica citizenship, which allows participants to grow their wealth against a stable and secure economic backdrop.
Dominica is a beautiful and safe country; those who achieve citizenship through its CBI program—while not obligated to live there—can do so indefinitely as citizens.
Finally, Dominica has zero residency or dual citizenship requirements; key advantages of the program. Dominica CBI applicants can therefore retain their original citizenship and even sidestep visiting the island, should they wish to avoid doing so.
How Can You Get a Dominica Passport Investment?
Dominica citizenship (and ultimately a Dominica passport) is available to those who participate in the country's economic citizenship program.
You can obtain Dominica nationality by financially investing in the country through its CBI program, through a minimum cash donation of $100,000 USD. Alternatively, you can make a $200,000 USD investment in real estate on the island (please note that neither price is reflective of processing fees and other related costs).
Applicants for Dominica citizenship can take the first step toward applying by retaining Guide Consultants, who will act as their marketing agent (all applicants for CBI citizenship are required to engage the services of a marketing agent prior to beginning the application process).
Dominica passport-seekers will then undergo an application process that involves the submission of numerous documents and materials relating to the applicant's financial background, character, and security profile. In submitting these and other required materials, applicants take steps toward meeting the Dominica CBI eligibility requirements. Dominica exclusively accepts applicants who demonstrate the following
That they can financially afford all of the costs associated with their CBI application
That they are of good moral standing/that they present zero criminal risk to the island
That the applicant is exactly who they say they are
The due diligence process that all Dominica CBI applications are subjected to is mainly to determine whether the applicant checks the above boxes.
Applicants who are found to meet the aforementioned eligibility requirements will be conditionally approved for Dominica citizenship, pending the island's processing of the full amount of the applicant's financial investment (either through the donation or real-estate option, whichever was selected).
About Commonwealth of Dominica
Located in the Caribbean sea between the French territories of Guadeloupe and Martinique, Dominica has an English/French-creole speaking population of just under 72,000.
While Dominica does not have any residency requirements for CBI participants, many Dominican citizens choose to reside on the island after discovering its beauty and livability. The country is known for its nature, which includes pristine forests and many beaches. Those who live on the island can partake in sailing, snorkeling, and other water sports. The capital, Rousea, is home to a lively nightlife and restaurant scene
Is Dominica a British territory? No. While Dominica used to be occupied by both the British and the French, it is now an independent democratic country. This means that when you become a Dominican citizen, you will receive Dominica nationality (rather than British nationality). One positive legacy of the island's British history (the island achieved independence from the UK in 1978) is its population's facility with English, which is the official language (alongside the widely spoken island dialect of French Creole.
For personalized help obtaining Dominica citizenship, please contact us here.